Woodland Magic
Regular price
Sale price
$24.50
Unit price
per
Sale
Sold out
9 oz soy candle
Once upon a midnight dreary, while I pondered, weak and weary,
Over many a quaint and curious volume of forgotten lore—
While I nodded, nearly napping, suddenly there came a tapping,
As of some one gently rapping, rapping at my chamber door.
"'Tis some visitor," I muttered, "tapping at my chamber door—
Only this and nothing more."

This candle takes its name from a famous line in Edgar Allan Poe's 1845 gothic poem The Raven. There is a special feeling and smell attached to books, to archives, to the process of the discovery of knowledge. Fragranced with oakmoss, firewood, birch, and archival texts, its intense and complex scent evokes old scrolls, rainy nights in library corners, forgotten tombs resting on old wooden tables, and ancient tales. The scent (re)creates the moment the scroll is unraveled, the dust is gently brushed from the book, the moment when the light flickers as you read the word you sought. Amethyst and obsidian ornament the top of the candle and curve alongside a black raven skull, made from organic beeswax and scented with birch. As the candle burns, the raven will slowly melt into the rest of the wax, leaving black and grey swirls.

This candle would make an excellent gift for the poetry or gothic literature lover in your life, or for someone who likes to forever conjure the haunting feeling of October. Similarly, it would also make a great gift for someone who is missing the special smell and experience of visiting old libraries, smelling physical books, and conducting in-person research.

Please note that this candle is not for the faint of heart. It is not a dark theme candle that is scented with sugar and spice; it smells like an old archive!
This 9 oz candle is hand-poured in small batches, with a burning time of 40+ hours.
About this candle:
Made with 100% soy wax from the US
Made with lead-free cotton wicks
Made with non-toxic fragrances
Contained in a reusable glass container
Made in a workshop now powered by solar energy!
View full details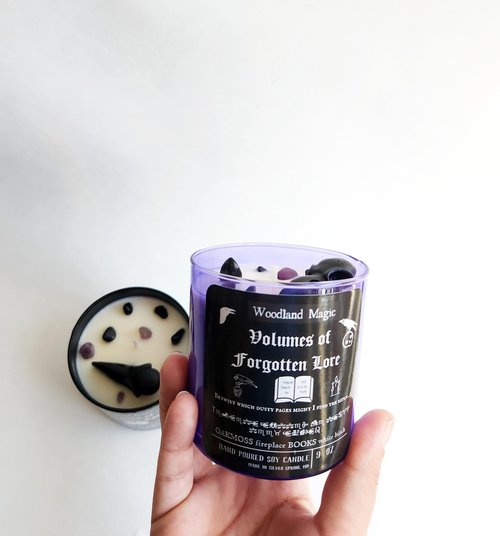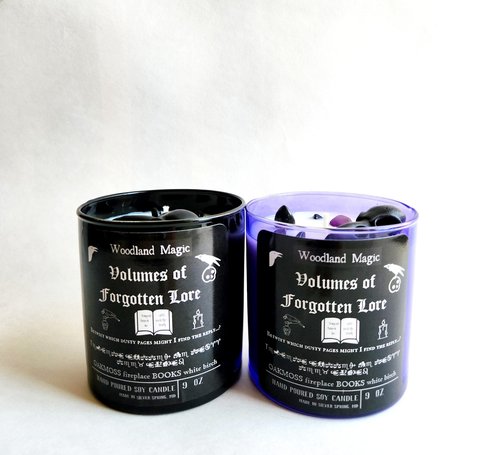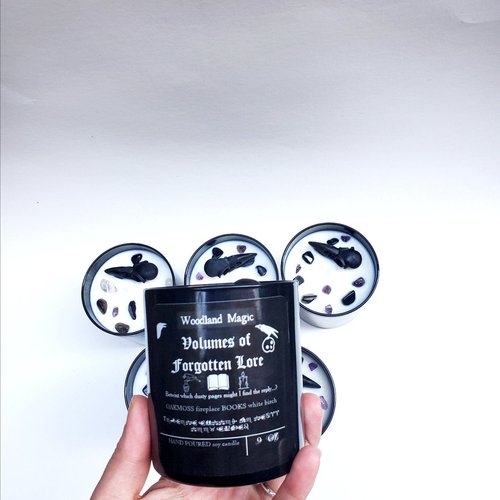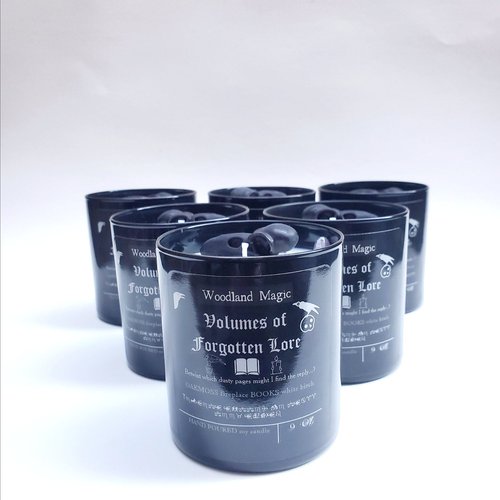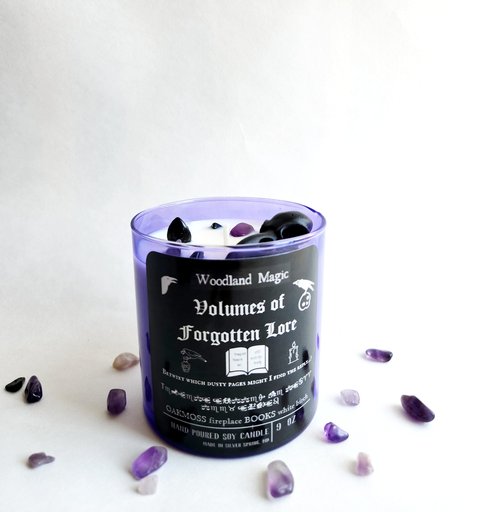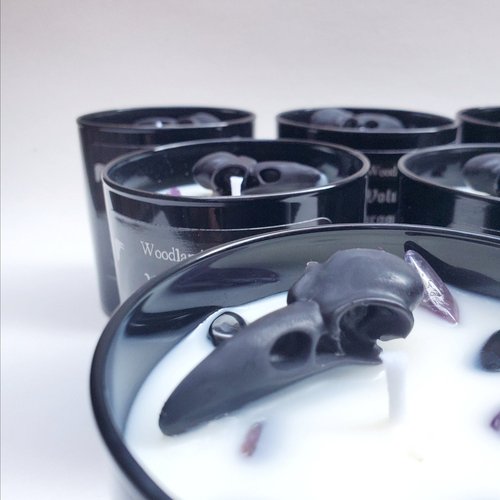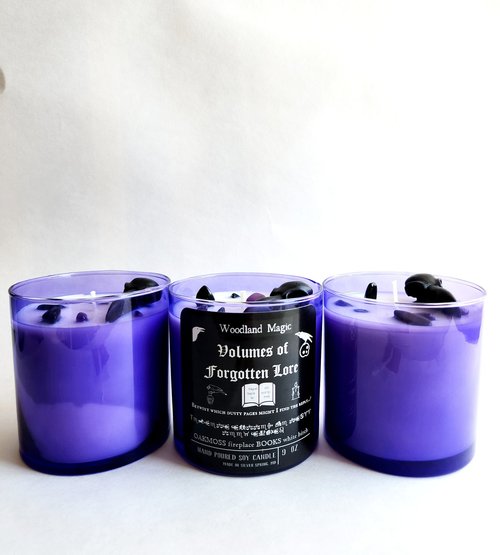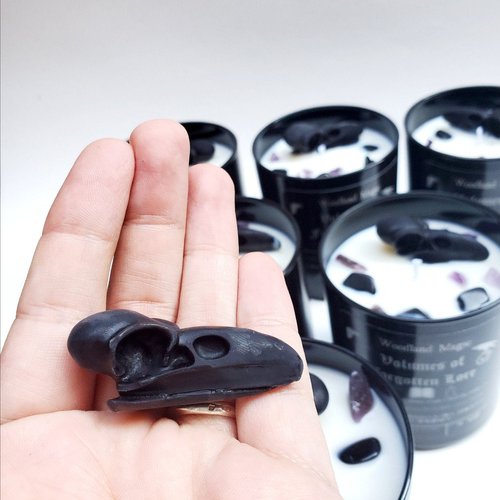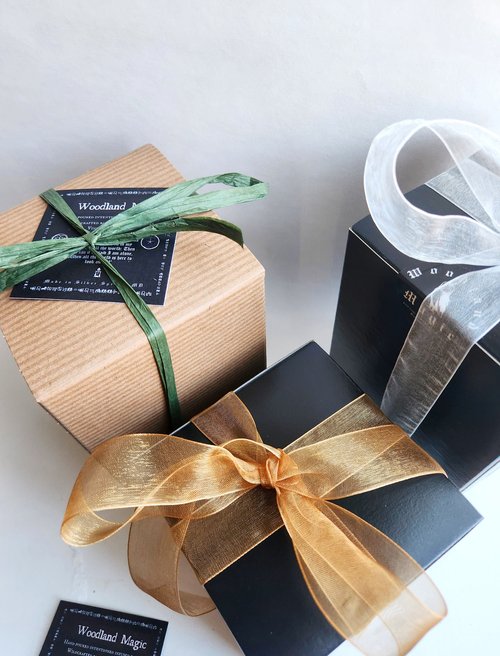 just wonderful! drew positive response from everyone in the house! became the conversation starter of what they felt of the scent.
Will always love this one.
Second year with this beautiful candle doing another Poe table this time with a purple version!
I found this shop at the Poe Festival in Md, and all the candles smell amazing! I love how the top is decorated and it really smells good without being overly powerful (and making me have a headache). I will be buying more soon for Christmas! 🙂
Super FAST shipping, EXCELLENT packing, GREAT communication, & DIVINE scents! I restock on a regular basis! LOVE Woodland Magic! 💚