Woodland Magic
Regular price
Sale price
$24.50
Unit price
per
Sale
Sold out
9 oz soy candle
Hand-poured and intention-infused, these soy candles blend together the invigorating and enchanting fragrances of a northern forest. Bright juniper meets sweet spruce, grounded by cypress and joined with the complex white birch. The power of scent to change our mood, to conjure memories, and to evoke associations has long been documented. These candles invite you to close your eyes and take a deep breath of the woods. The scent of these trees not only transports you to a forest, but offers a moment to meditate upon the strength and wisdom of the forest and its creatures.

These candles are scented with essential oils and natural fragrances. Juniper is blended into the wax, and the candles are ornamented with cedar, cypress, small pine cones, juniper berries, and obsidian. They are fragranced and ornamented with deep intention and mediation on the beauty and wisdom of forests.

The label includes a sigil phrase in symbolic font ("We conjure the magic of the forest wherever we are in admiration and gratitude for sacred trees and woodland creatures") along with lines from a favorite woodland play--A Midsummer Night's Dream:

"Nor doth this wood lack worlds of company,
For you in my respect are all the world.
Then how can it be said I am alone
When all the world is here to look on me?"

This 9 oz candle is hand-poured in small batches, with a burning time of 40+ hours.
Magical & historical properties of the ingredients:
Spruce: Endurance, resilience, eternal life
Birch: Protection, creativity, regeneration, illumination
Cypress: Purification, mourning, concentration
Obsidian: Truth-enhancing, protection, prophetic visions
Pine cones: Enlightenment, healing, prosperity
Juniper berries: Purification, protection
About this candle:
Made with 100% soy wax from the US
Made with lead-free cotton wicks
Made with non-toxic fragrances
Contained in a reusable glass container
Made in a workshop now powered by solar energy!
View full details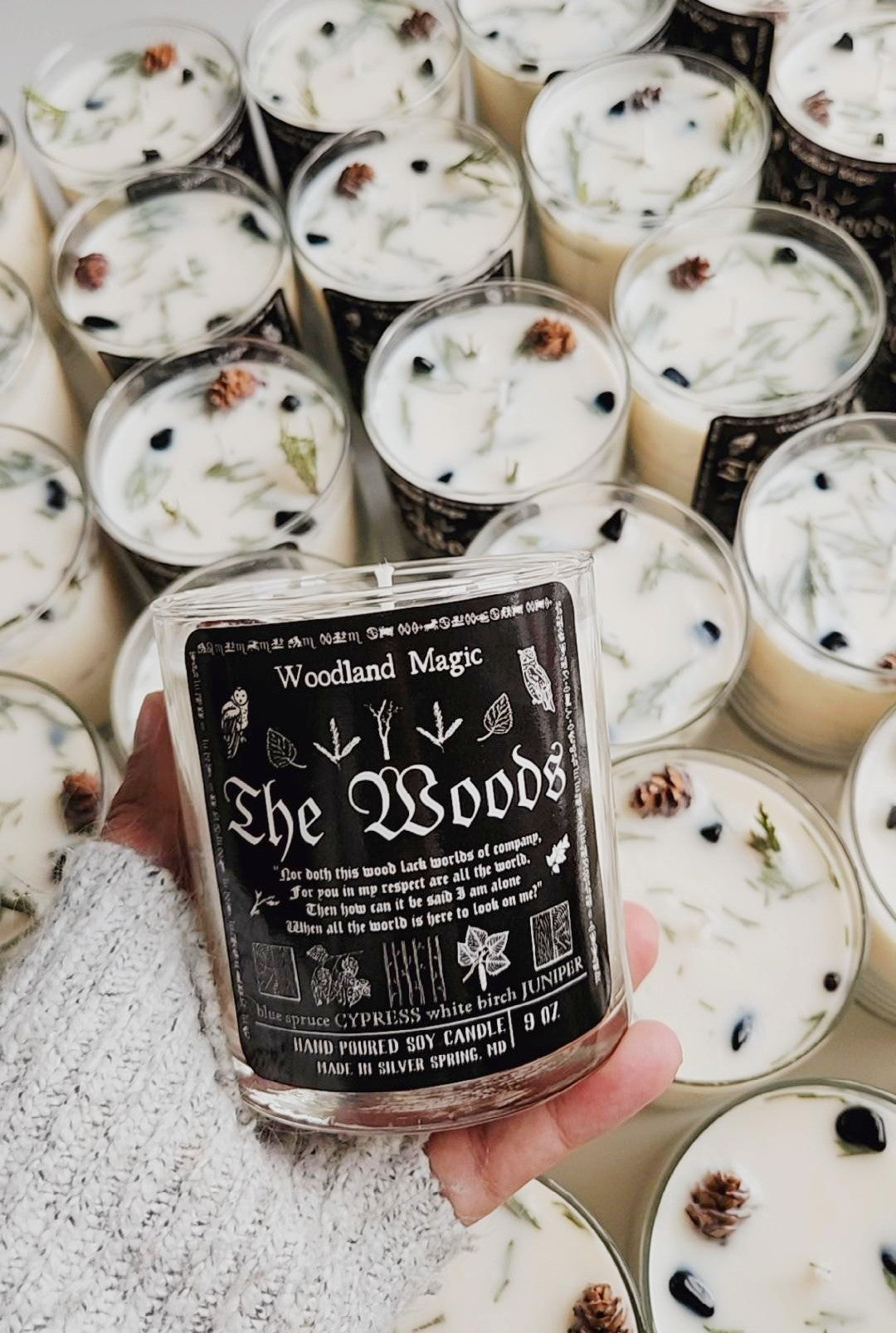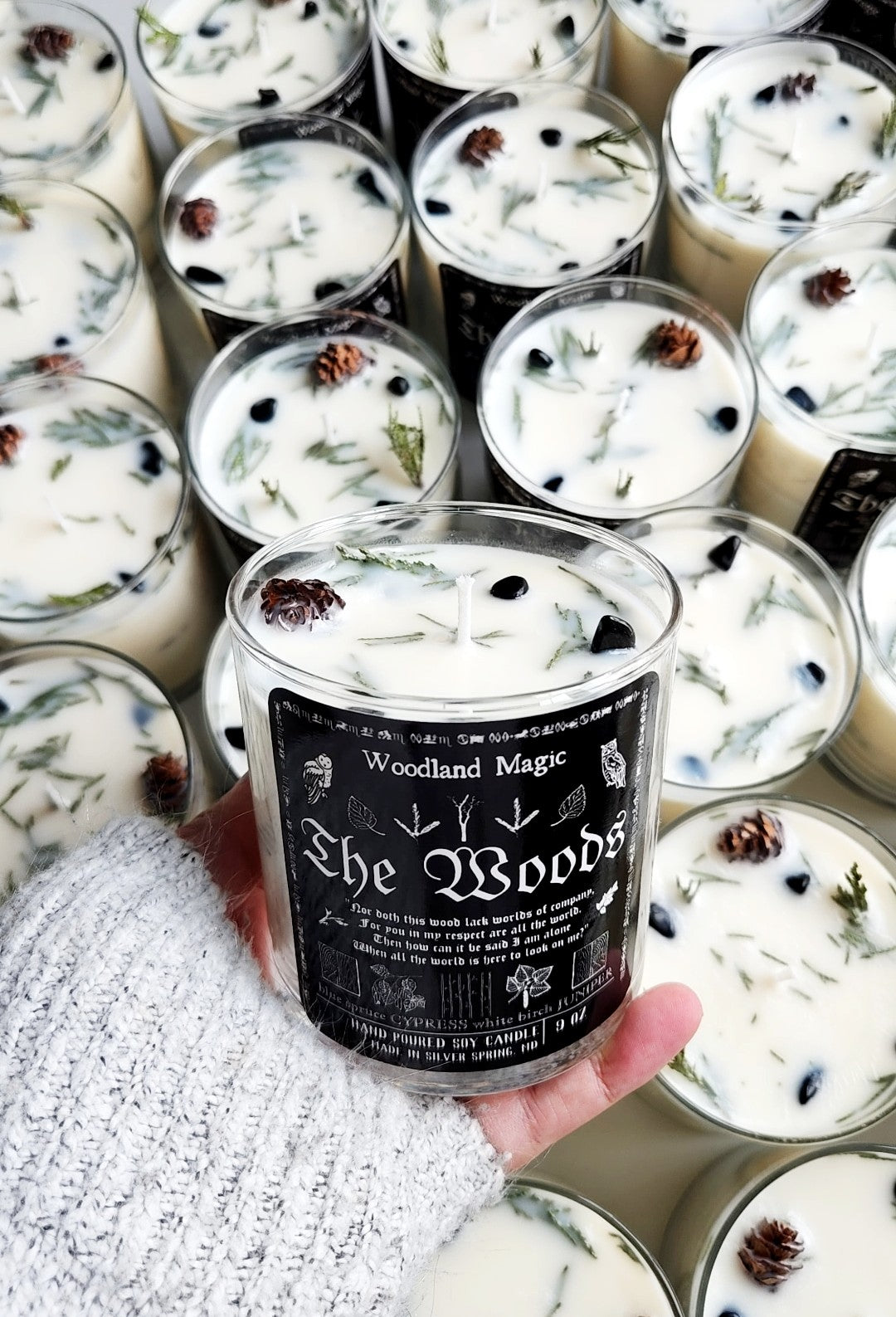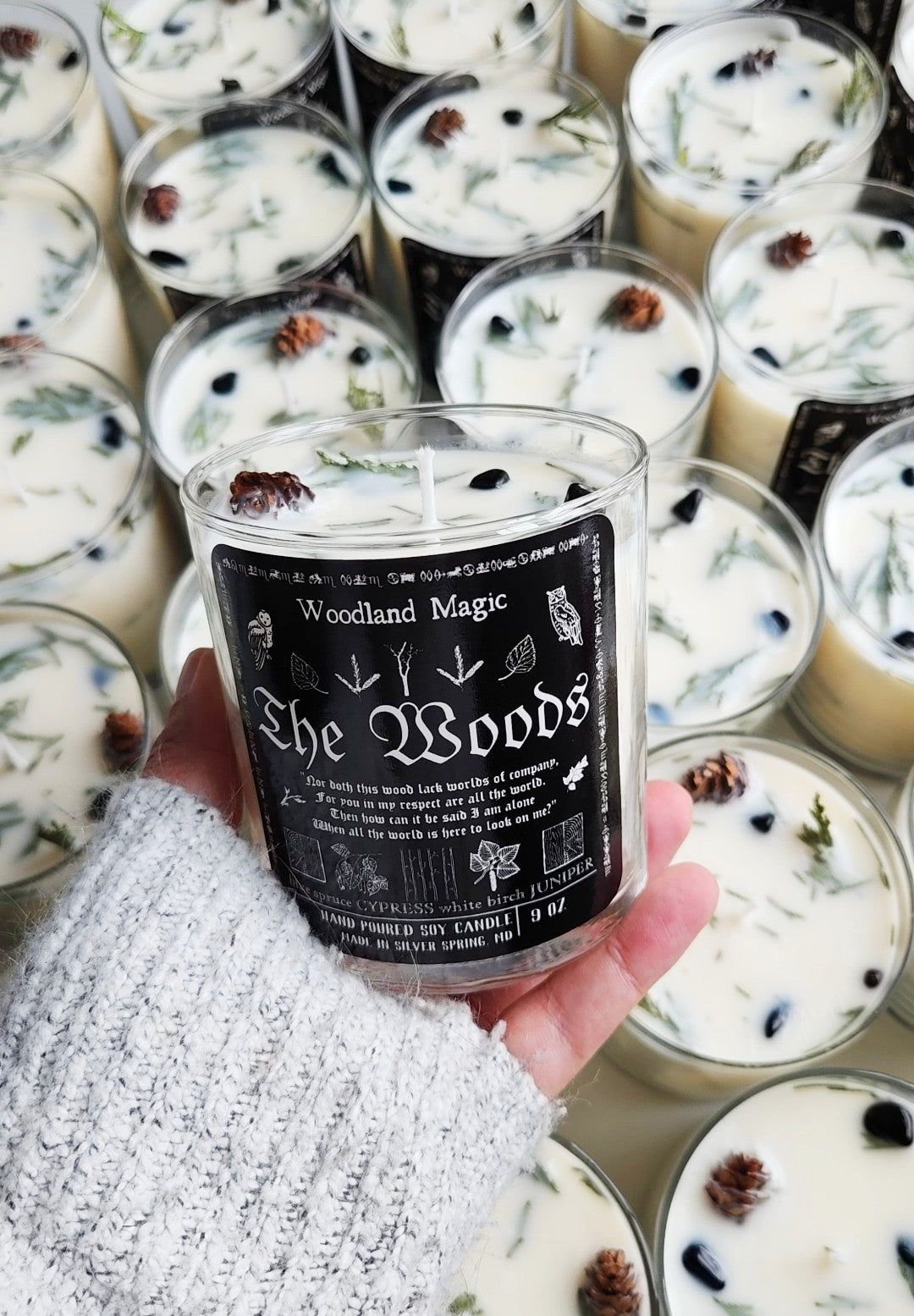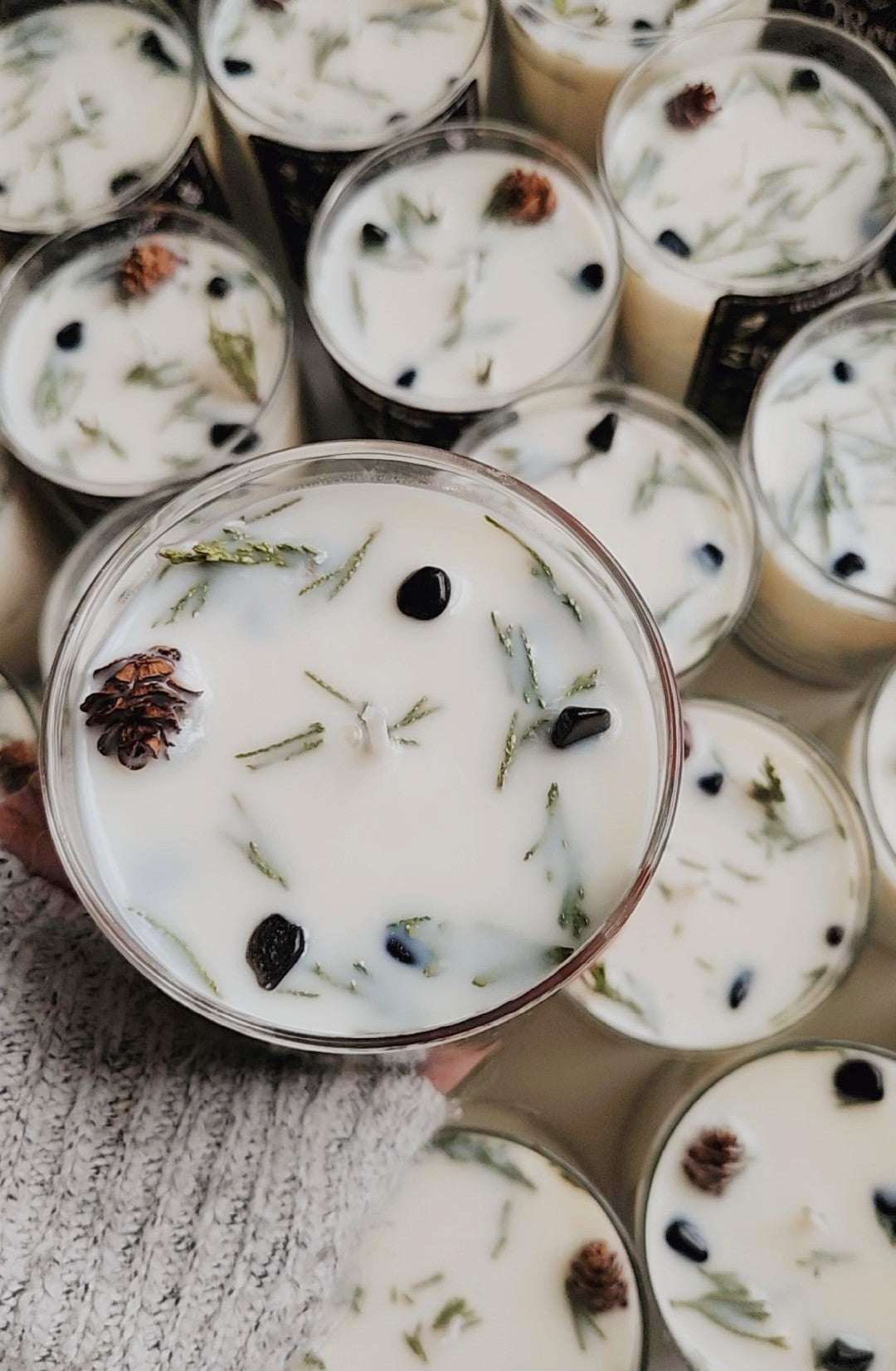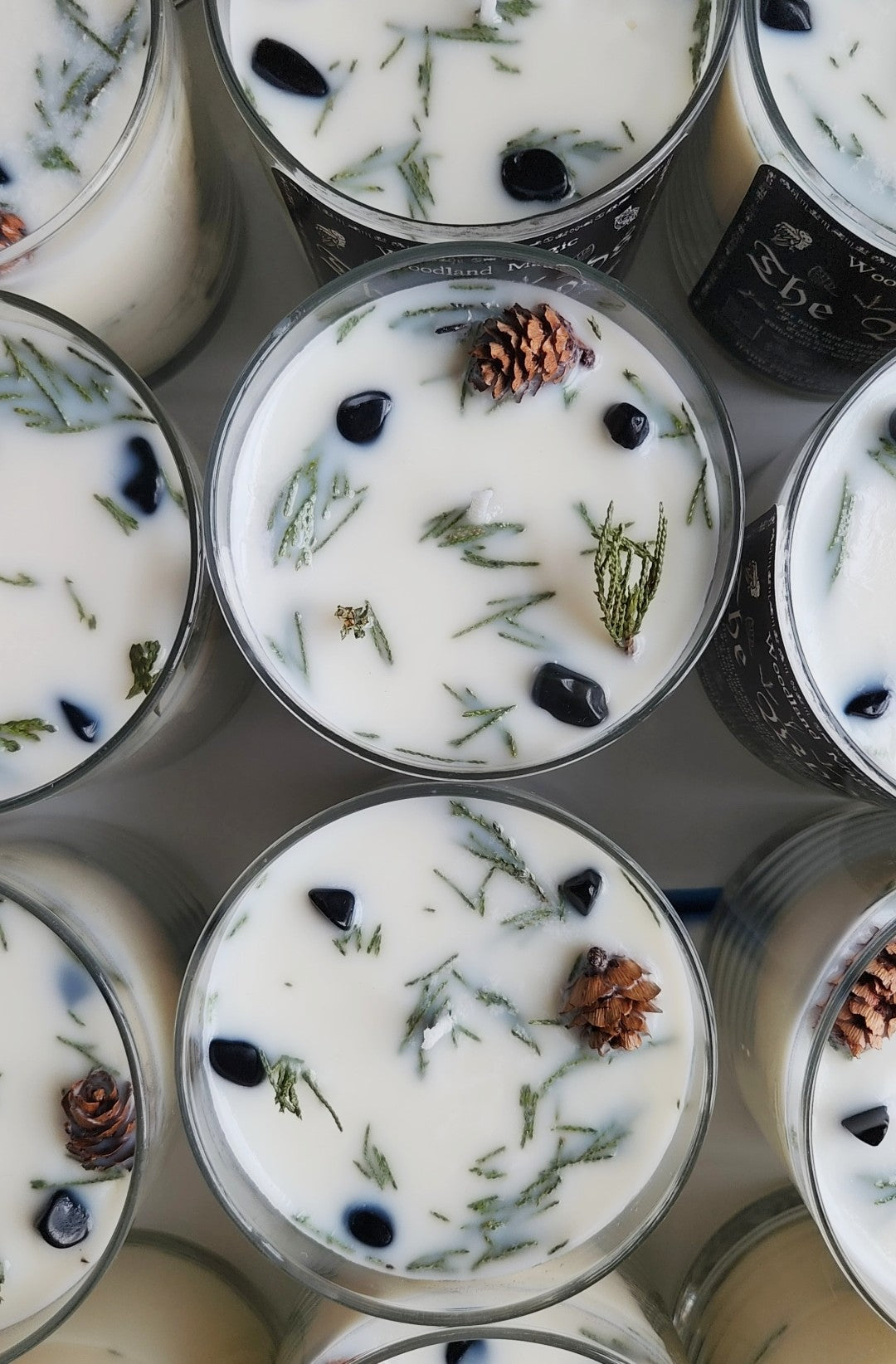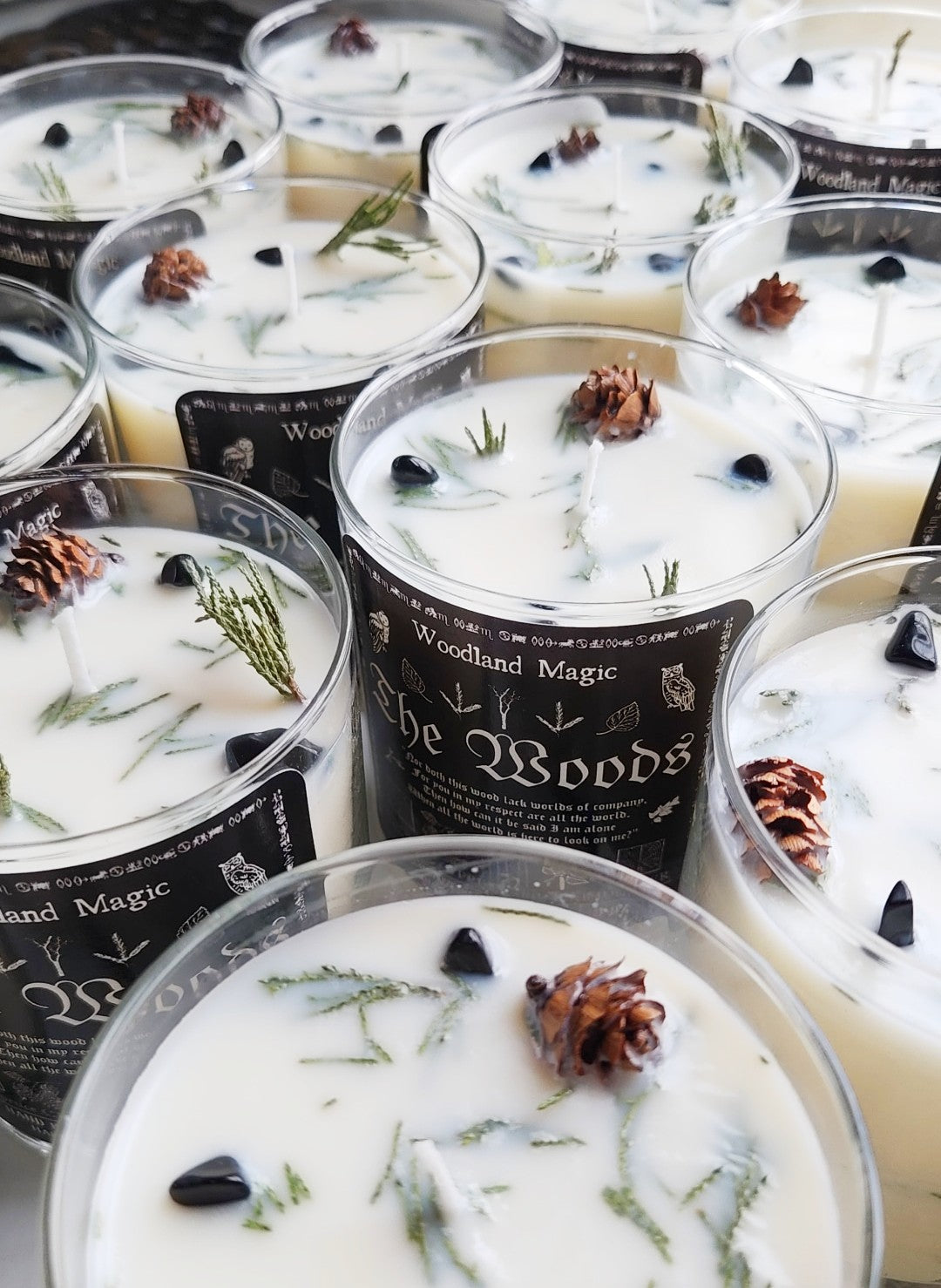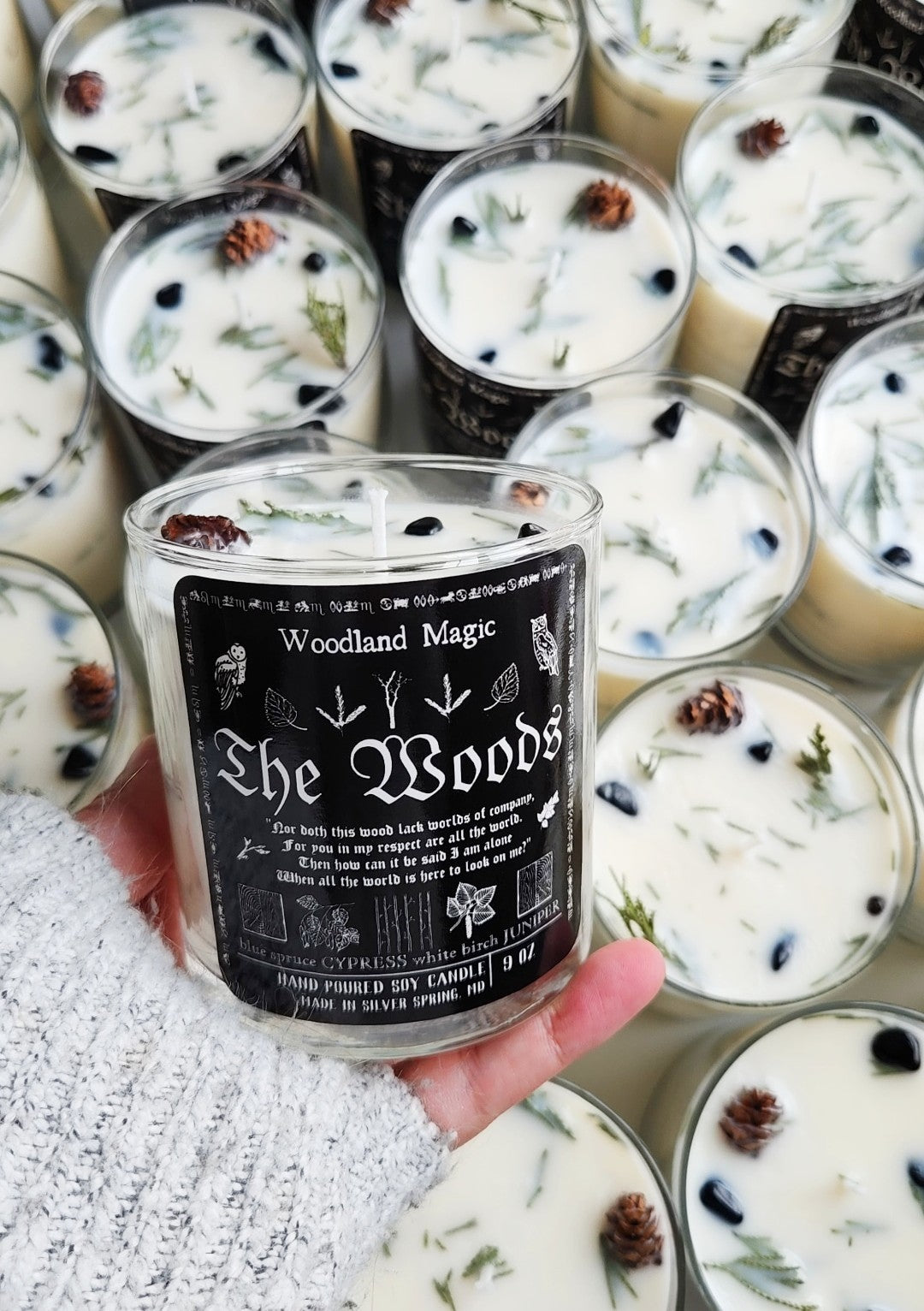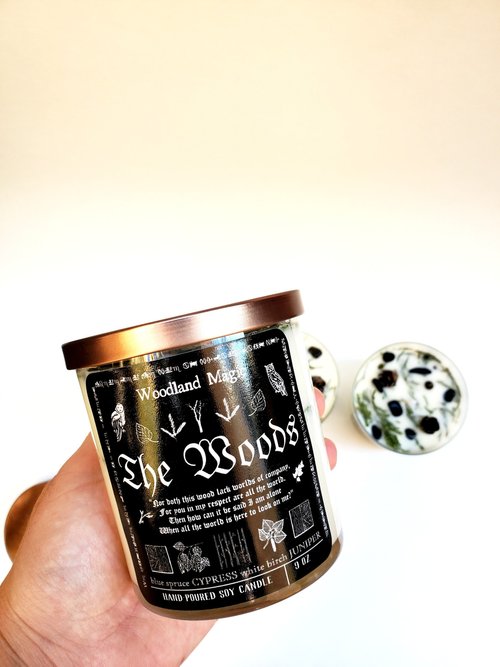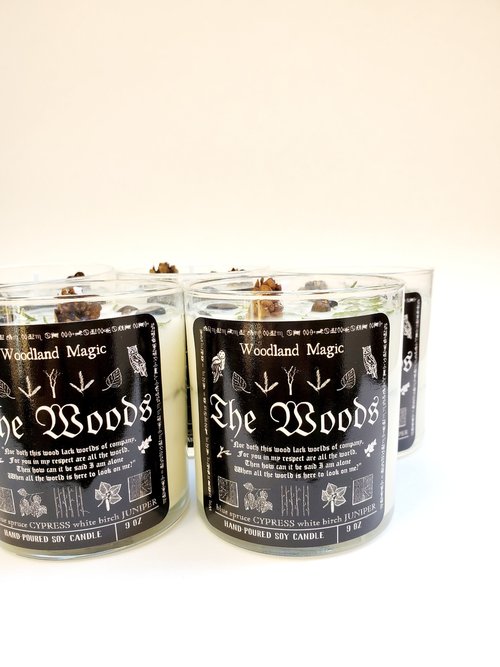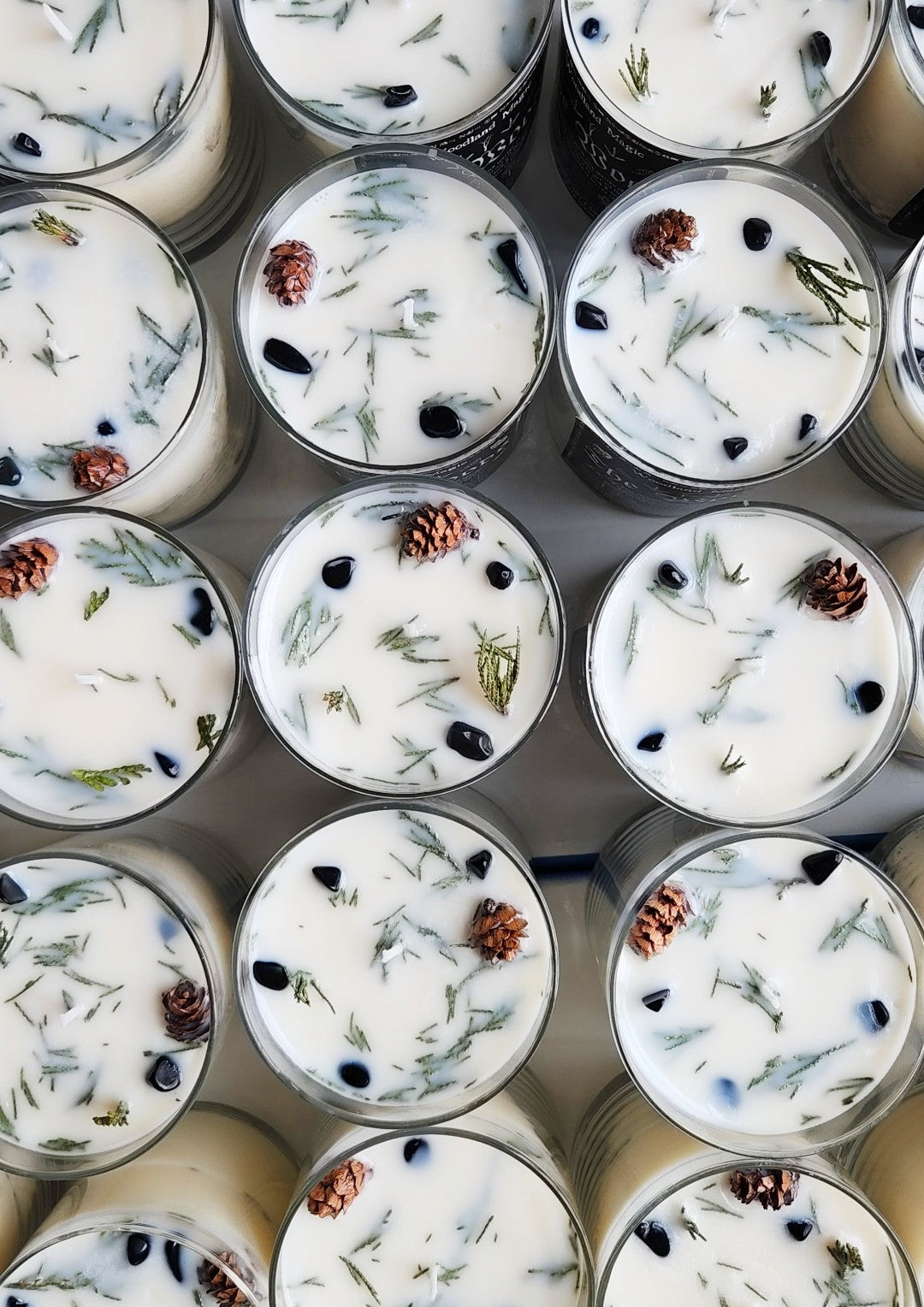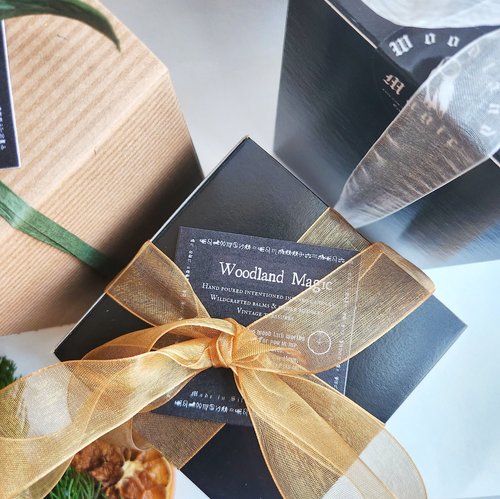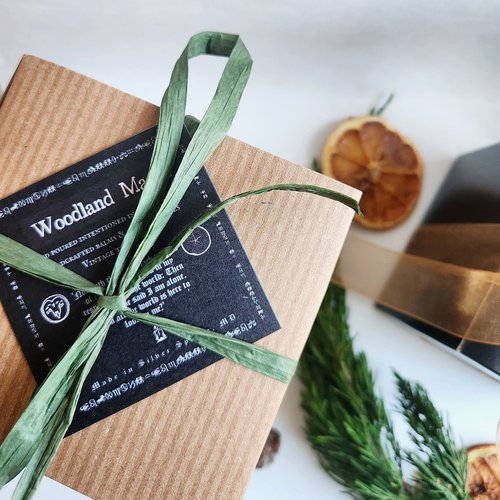 The smell is amazing, the item was purchased as a gift, and the recipient said it's like being in a Christmas tree forest.
Thanks so much! Happy new year!
This candle smells really good and gives my room a nice cozy feel 🙂
Love these candles and the way they burn!
Emilie is an absolute gem. I am so glad I ran across this shop. This scent is a like a breath of fresh air. Everything was above and beyond what I expected.