Woodland Magic
Regular price
Sale price
$24.50
Unit price
per
Sale
Sold out
9 oz soy candle
From forth the roots magic grows
to sweeten fruit through which it flows
This candle is inspired by the variety of beautiful, strange, and magical scents and scenes from Samantha Shannon's sweeping, fruitful epic, and imagines a magical orange grove by the sea, a crumbling yet eternal stone fortress, and powerful women who guards its walls and its secrets.
Bringing together the green, floral aroma of orange blossom with airy sea salt, heady neroli, white jasmine, and sweet orange, this candle conjures a towering citrus tree. While its leaves rustle in the mineral breeze, its roots sink deep into the earth where they draw out special power which flows into its sweet, vital fruit. Citrine, dried orange, and white jasmine ornament the candle top, and the label draws from a medieval illuminated manuscript featuring an orange tree.
Historical and magical properties of the ingredients:
Orange: Joy, prosperity, love, friendship, healing
Orange blossom: Love, luck, prosperity, divination 
Jasmine: Love, happiness, purity, compassion, peace
Neroli: Love, luck, purification, courage
Citrine: Energy, prosperity, pleasure, confidence, stability 
About this candle:
Made with 100% soy wax from the US
Made with lead-free cotton wicks
Made with non-toxic fragrances
Contained in a reusable glass container
Made in a workshop now powered by solar energy!
View full details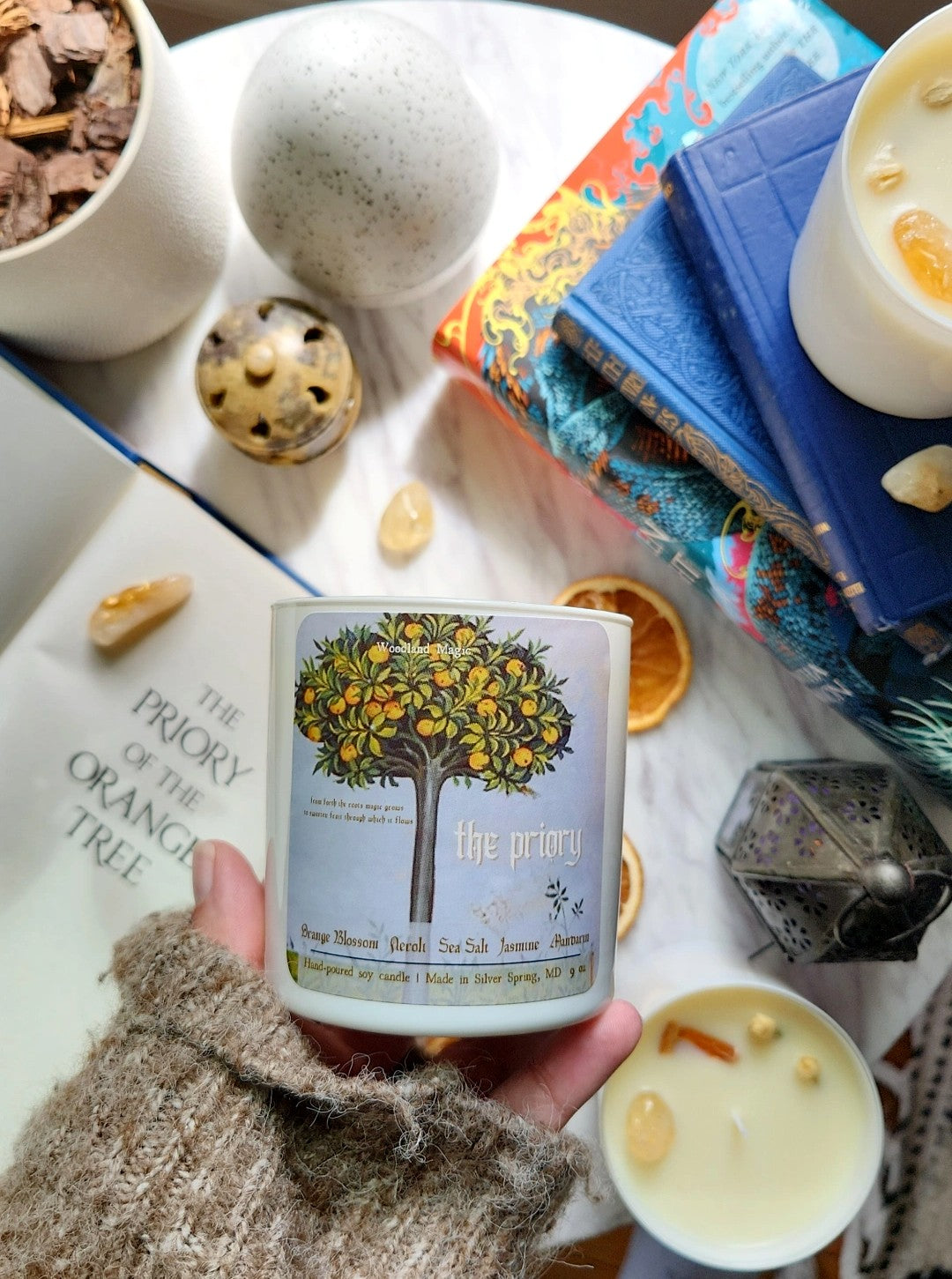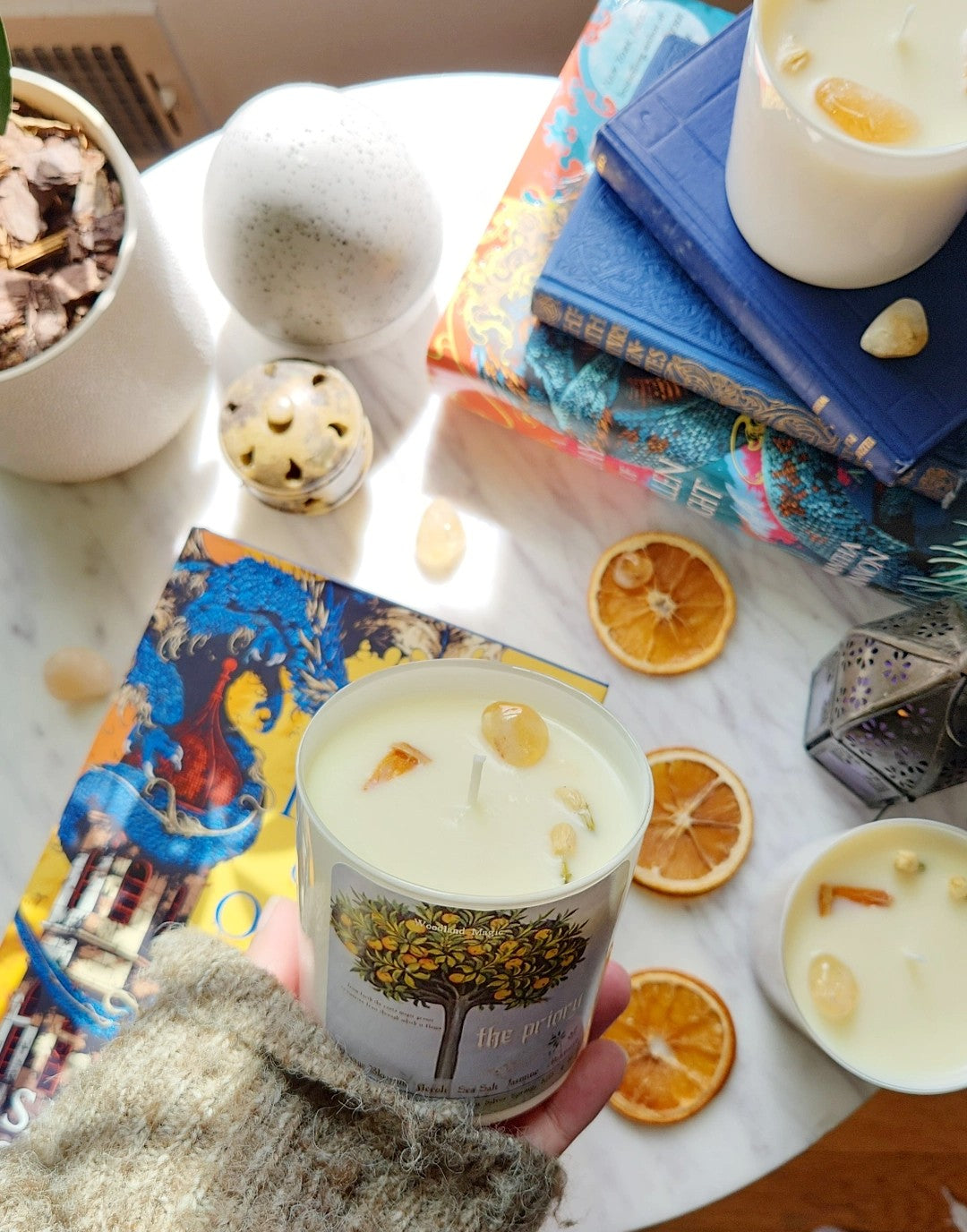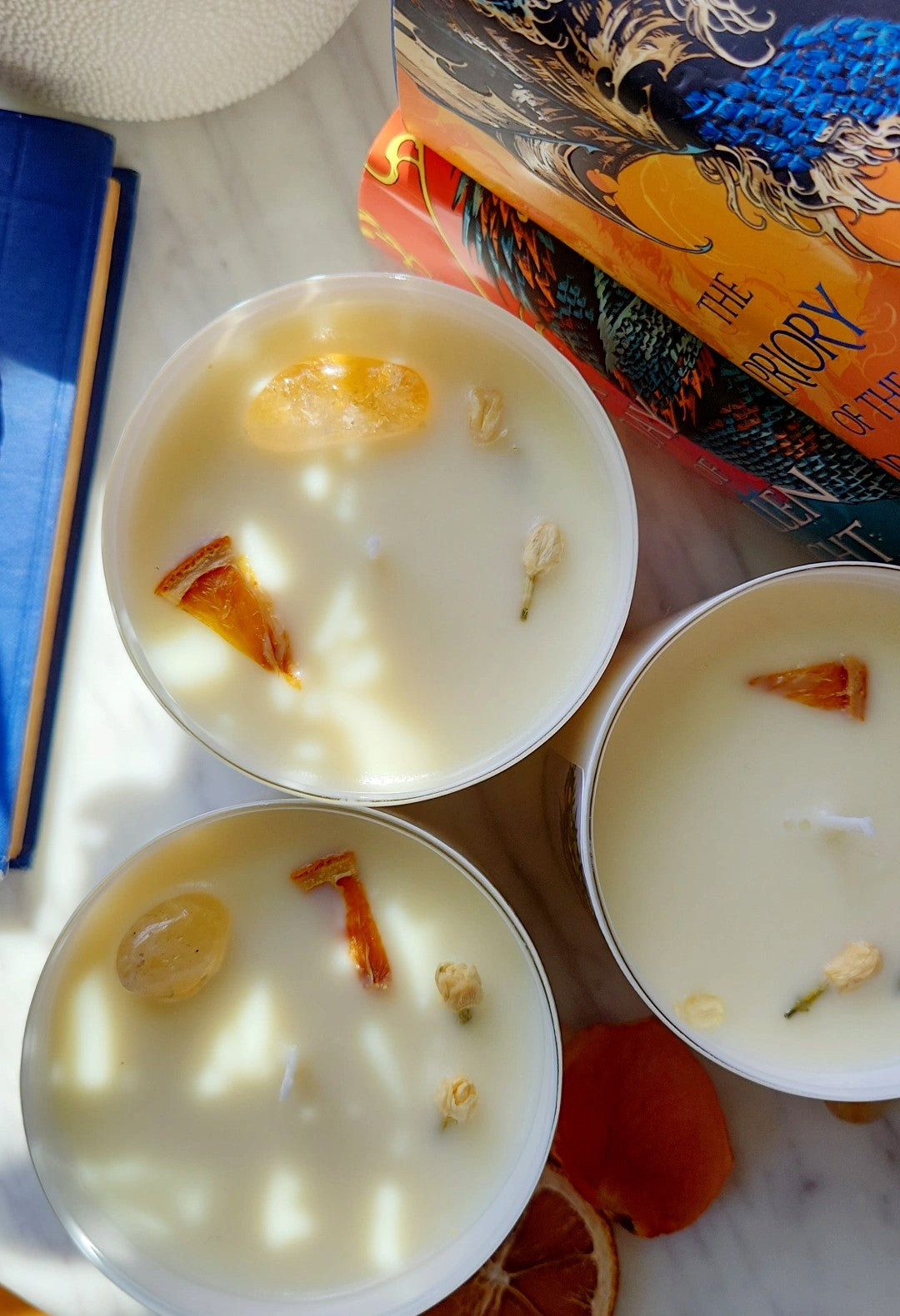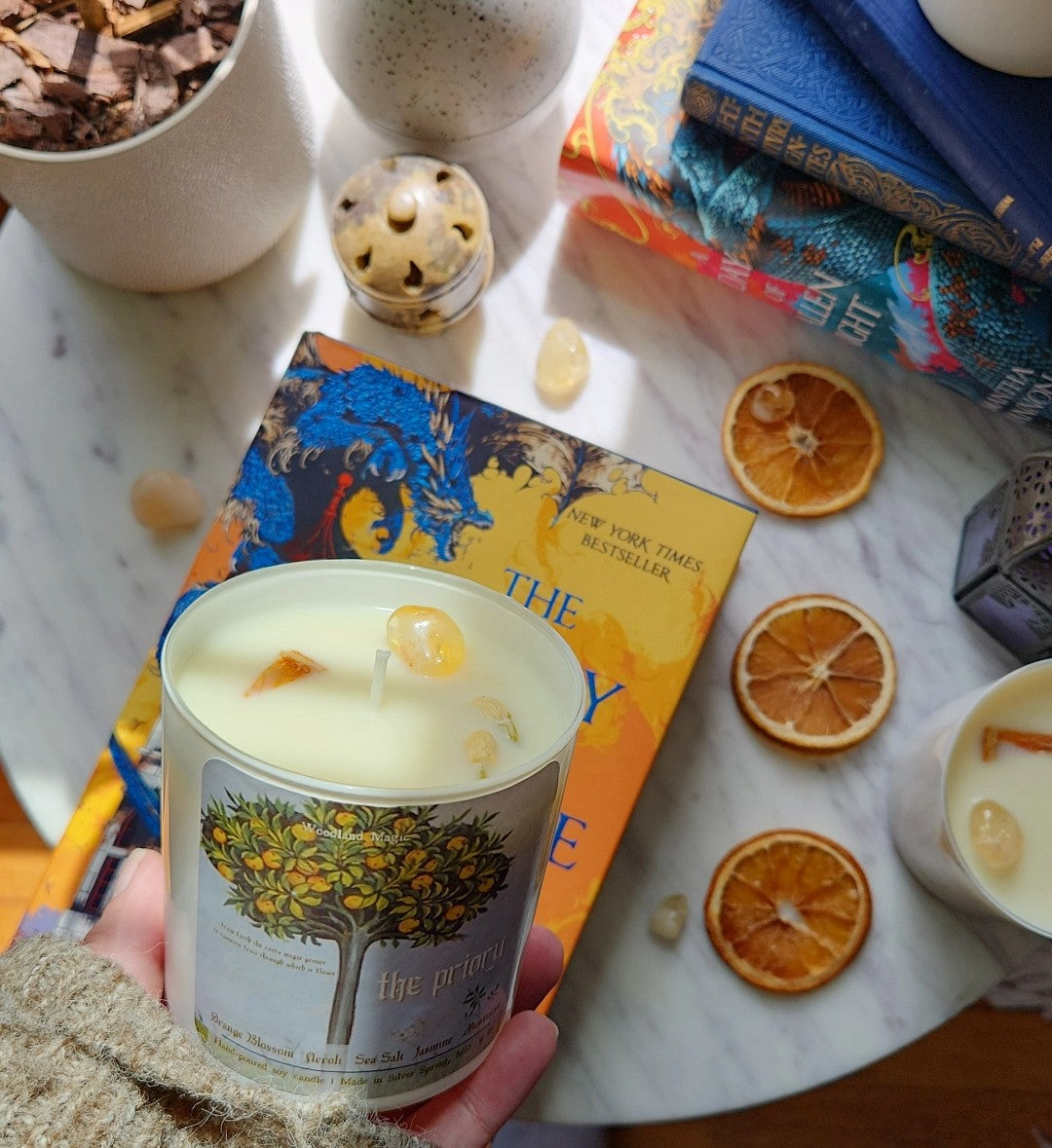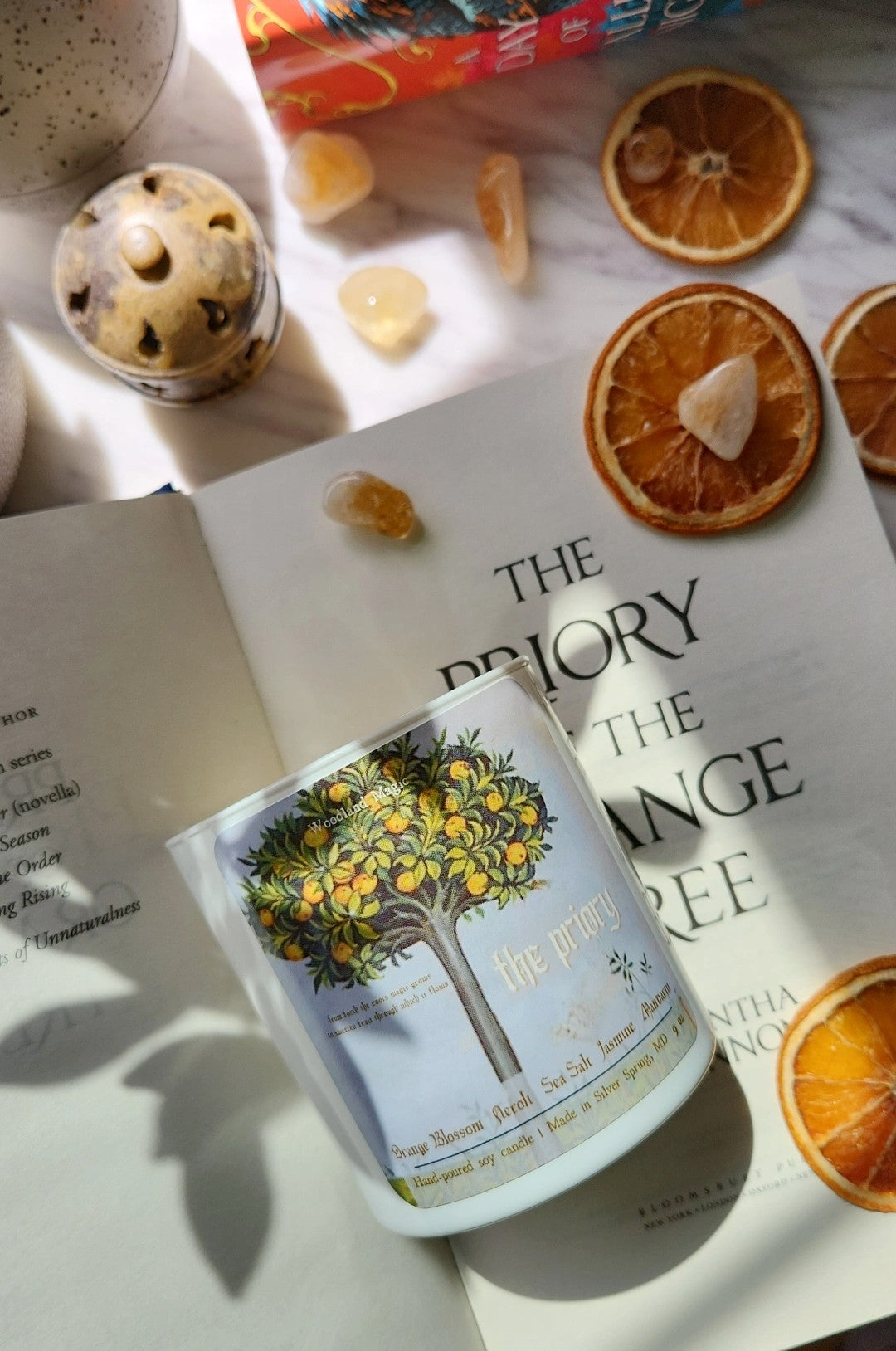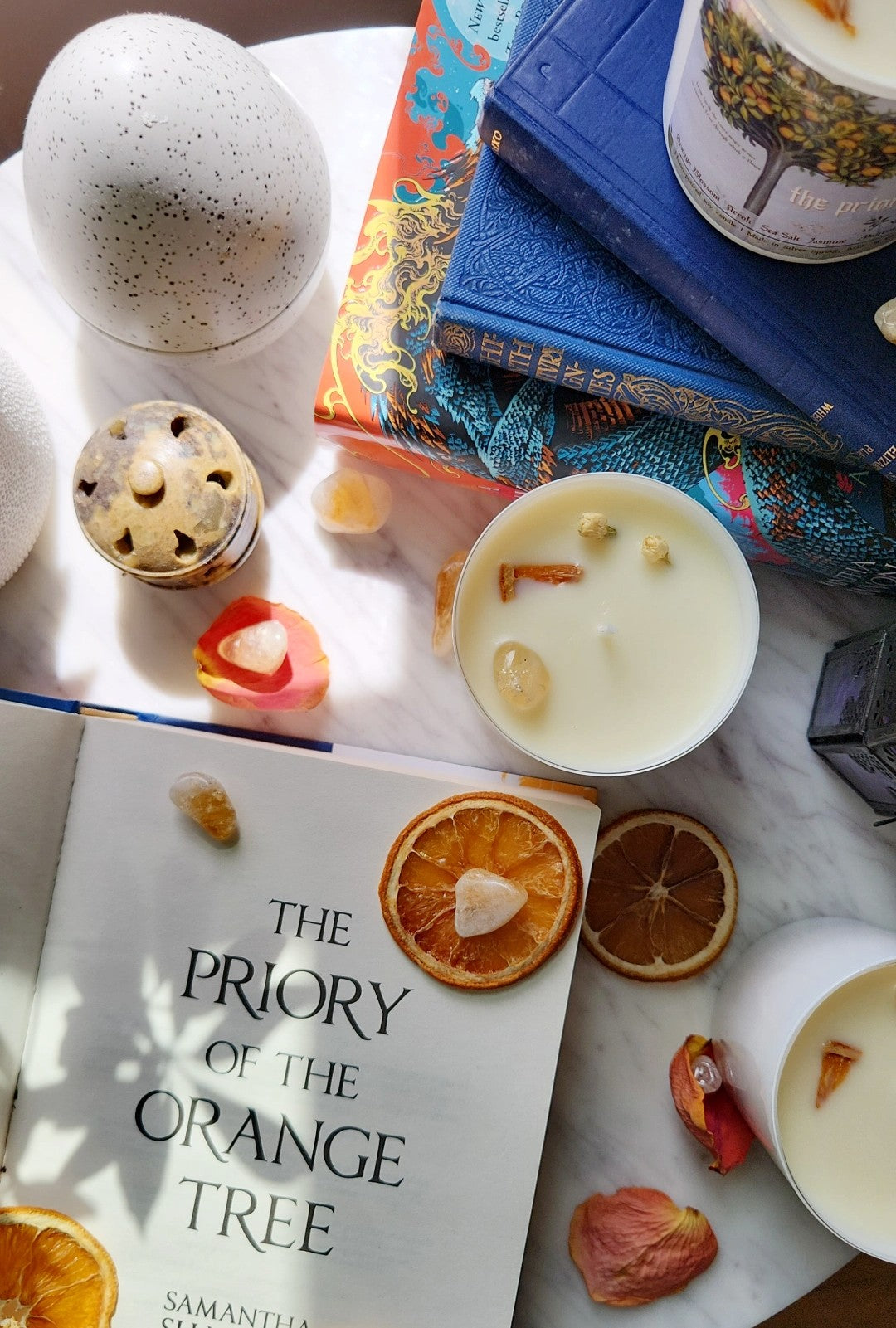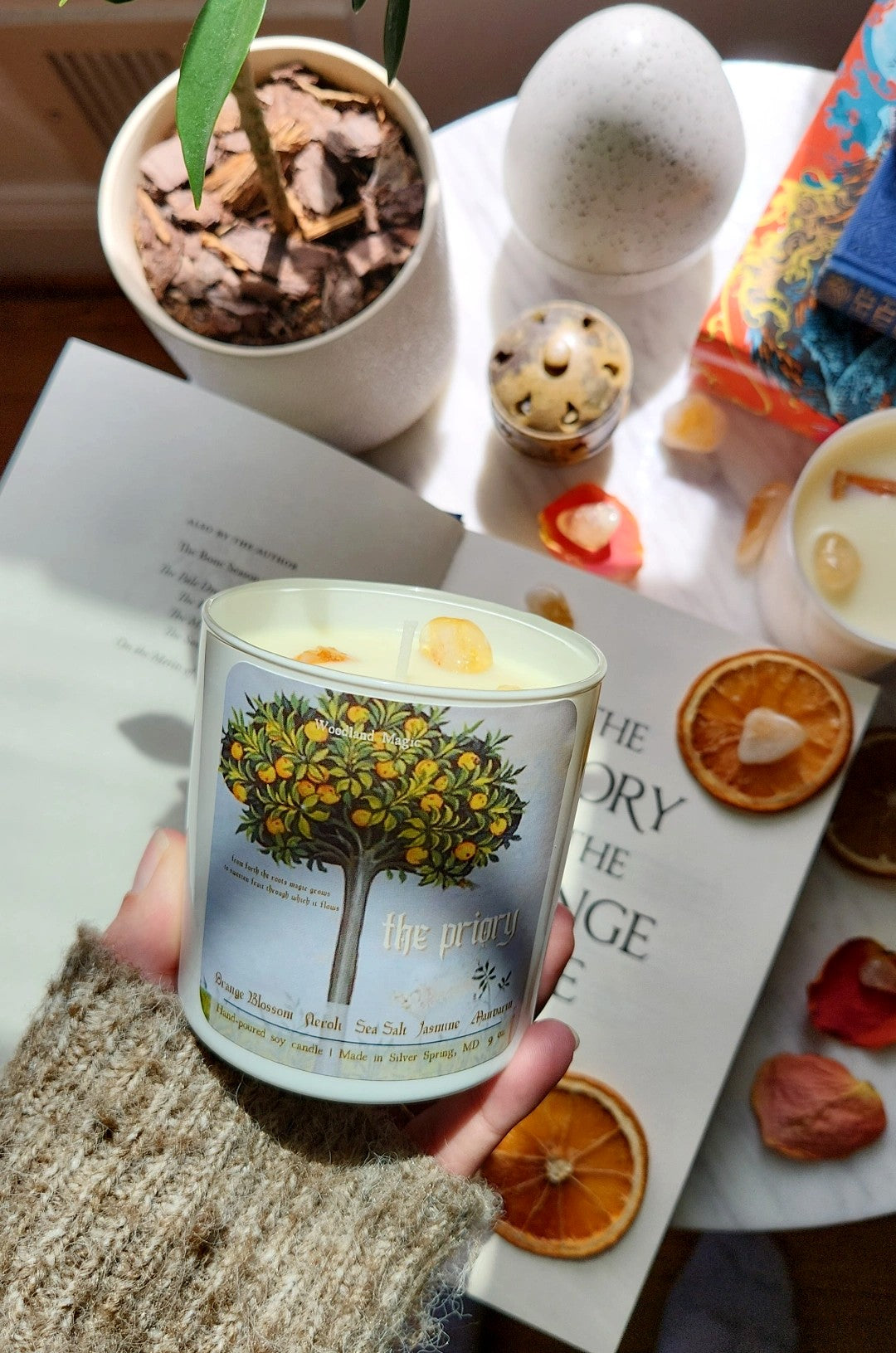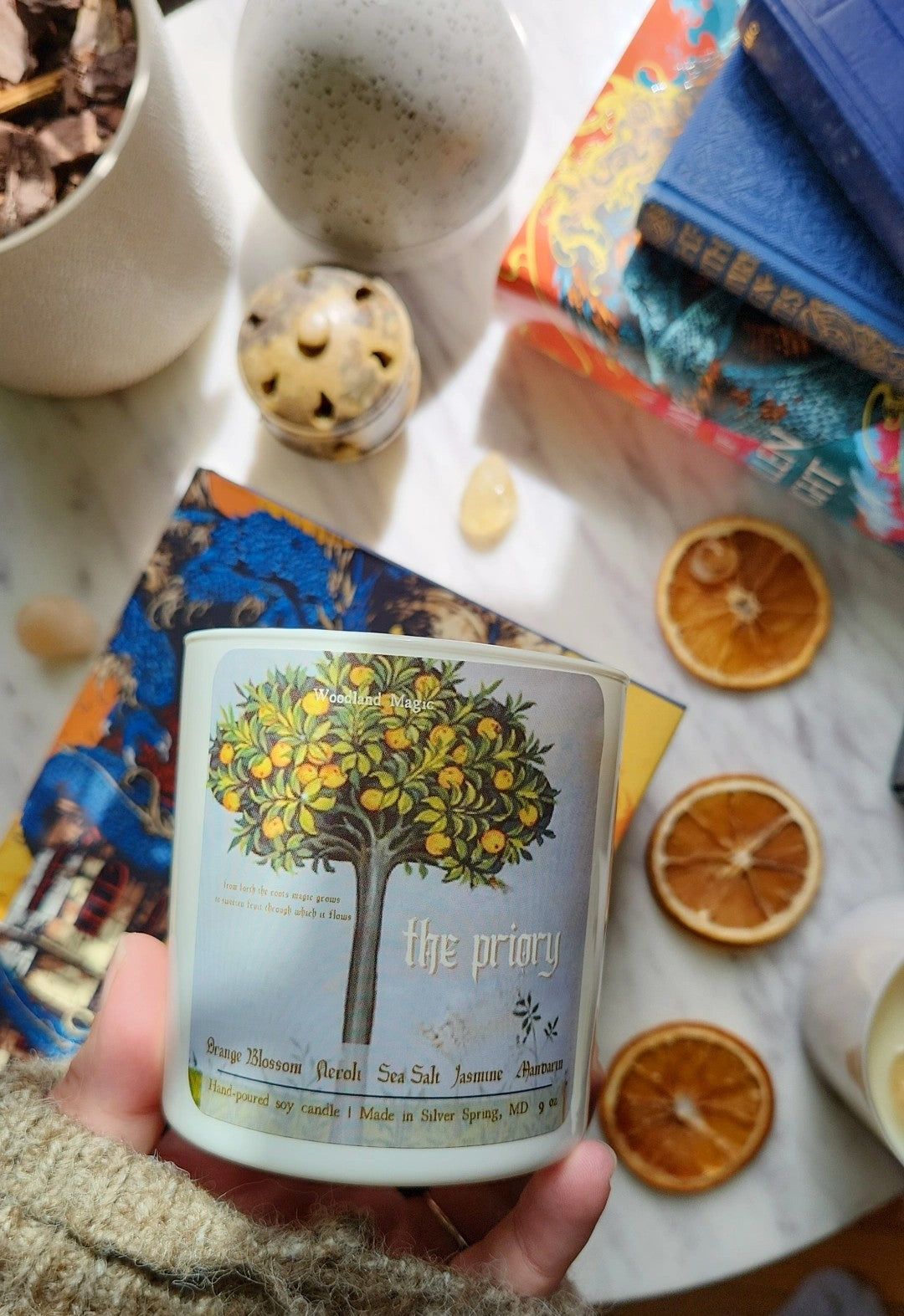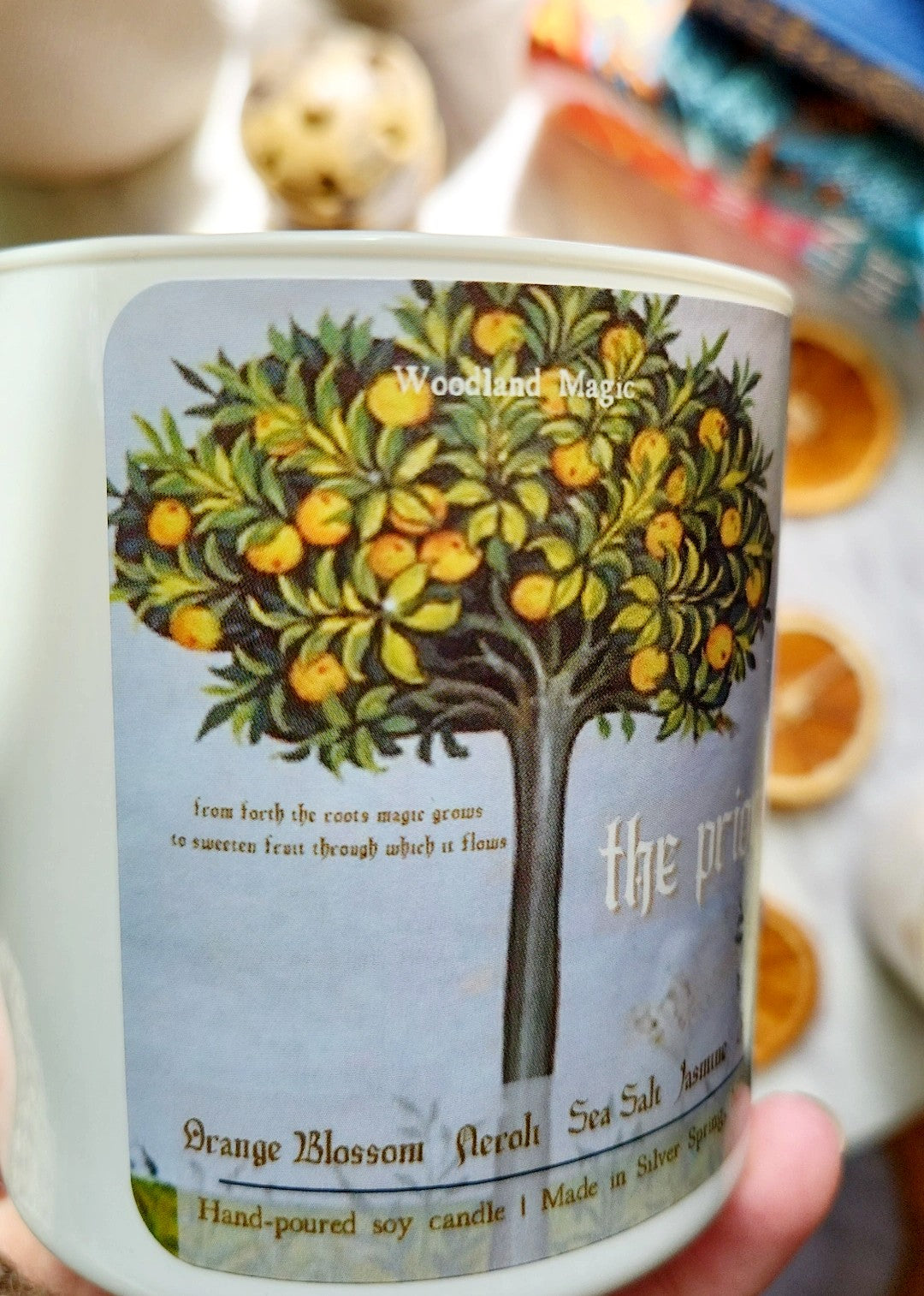 As magical and lovely as it is fragrant!
Not only do I love the bold neroli and orange blossom notes with all the softer layers underneath, I'm also a fan of the beautiful label design and botanicals decorating the top of the wax. It's a magical experience. The perfect tribute to the novel!
Perhaps the best candle I've had in a long time
The orange and the jasmine together is a combo of scents made in Heaven!!! I can't stop burning this candle. Emilee did a phenomenal job. I will absolutely be buying more!