Woodland Magic
Regular price
Sale price
$28.00
Unit price
per
Sale
Sold out
12 oz soy candle
"Wouldst thou uncover strixine secrets?"

The woods change at night. As the sun sets, darkness reaches up from the sky and wraps itself around roots, leaves, tails, and paws, curling around the base of trees and sweeping around disturbed woodland edges.

Intention and sigil-infused and poured in 3-candle batches, Nightwood candles evoke the woodland at after dark. Through the familiar aromas of spruce and birch rise a series of complex scents, meant to summon that mysterious quality of a dark forest, including chrysanthemum and bergamot. They are ornamented with a number of protective stones and plants, including obsidian and juniper berries; amber reflects the light of the flame and reminds us that the day will come again. Burn this candle when the sun sets, to enjoy the fragrances of the night, to create a forest ritual, or to inspire meditation on the winged familiars who make the nighttime their home: owls. Owls are mysterious and magical creatures who have been associated with wisdom, knowledge, secrecy, death, and night.
This 12 oz candle is hand-poured in small batches, made from 100% soy wax with a burning time of 50+ hours. The owl mason jars are durable and can be reused to store various herbs, teas, spices, etc. or to use as a glass (the lid has a hole for a straw). To reuse the container, simply wash with hot water (alternately, you can melt remnants of the candle in the oven. Line an old baking sheet with wax paper and put the candle upside down on the sheet for 20 minutes on 180 F).
Historical & magical associations of ingredients:

Obsidian: Protection, empowerment, truth

Amber: Healing, beauty, love, warmth, sunlight

Cedar: Endurance, resilience, eternal life

Juniper: Purification, protection

Birch: Protection, creativity, regeneration, illumination

Chrysanthemum: Protection, farewells

Bergamot: Prosperity, joy, clarity
About this candle:
Made with 100% soy wax from the US
Made with lead-free cotton wicks
Made with non-toxic fragrances
Contained in a reusable glass container
Made in a workshop now powered by solar energy!
View full details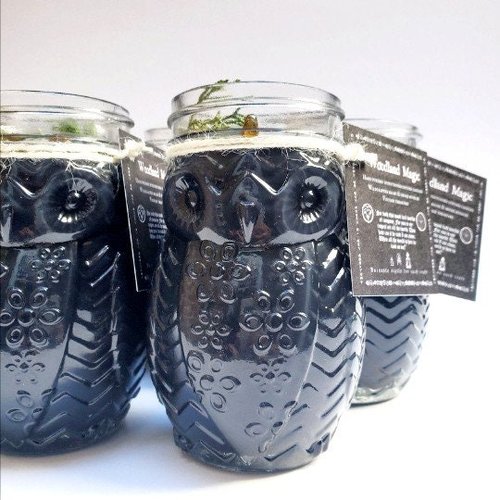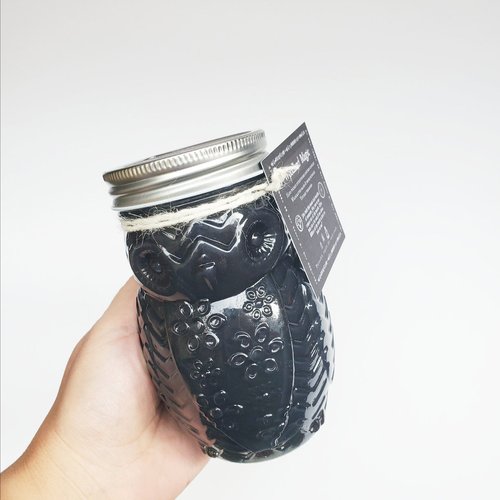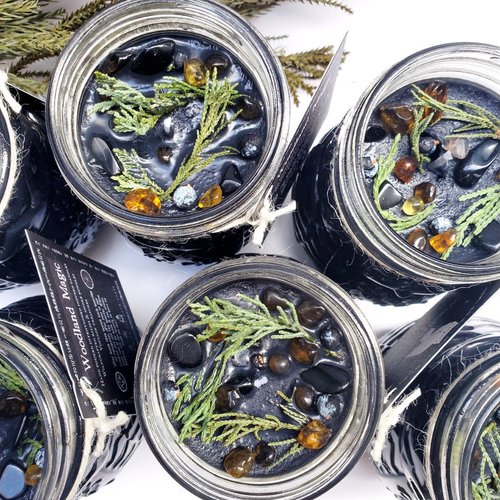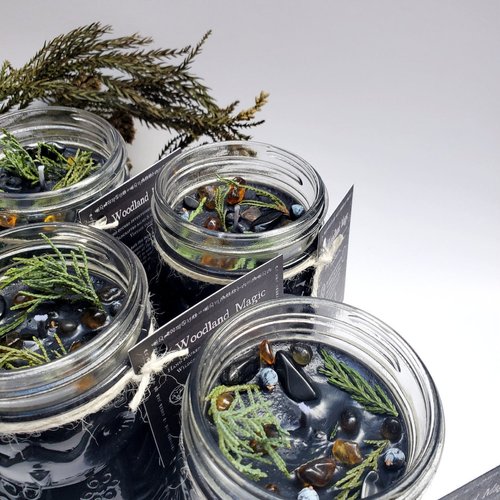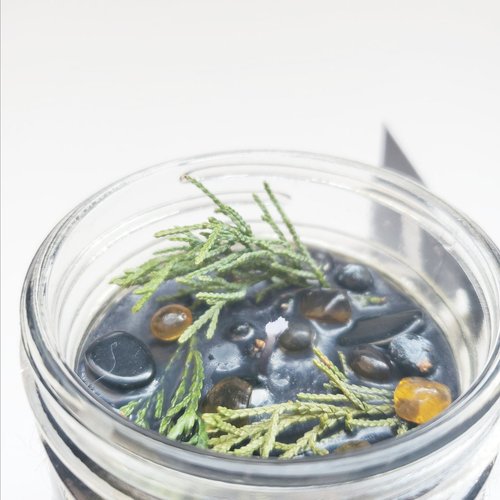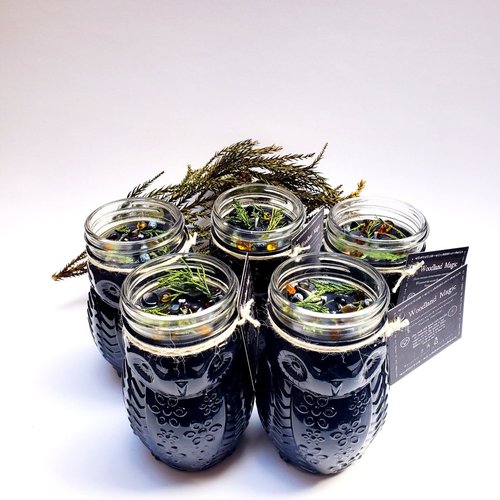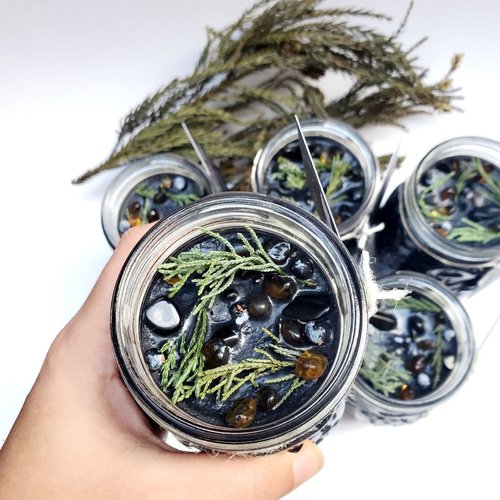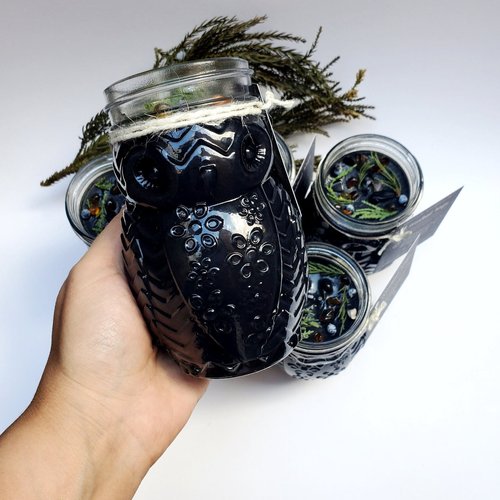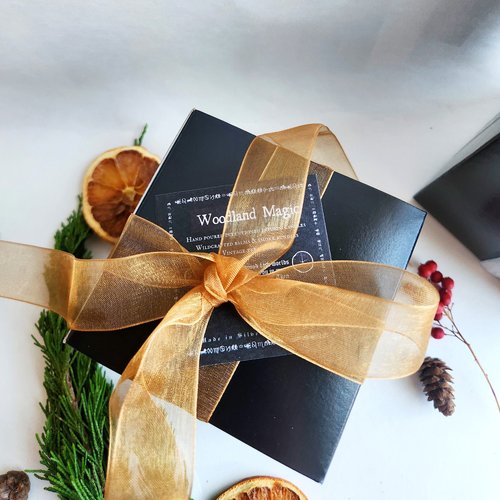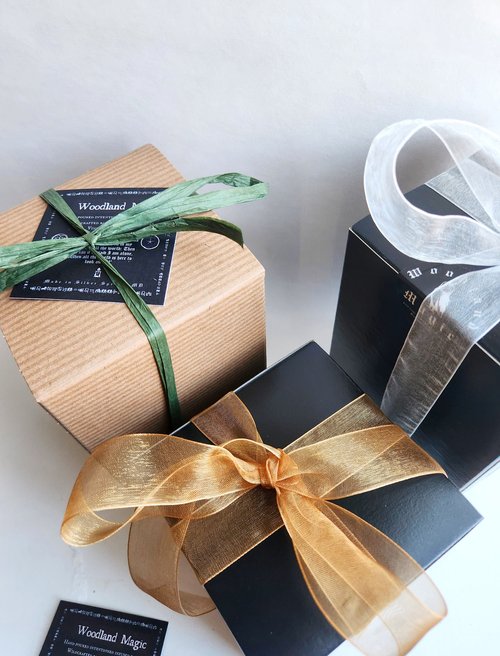 This really is a beautiful fragrance, especially with the natural scent sources added, and the owl is adorable!
I bought this for my mother's birthday. She loves owls and burning candles. So this was the perfect gift! I can't wait to see her face!
This was a purchase for myself as well as a Yule gift for a friend. The owl is beautifully gift-wrapped. I know my friend will love it and I can't wait to also give it a sniff. I wanted one for myself but I adore foxes and couldn't pass that candle up. I will for sure purchase from this store again. Great shipping and packaged securely.
Absolutely a wonderful product! Smells amazing and the owl container is just the coolest thing ever!
I purchased this last year for myself and a friend. She loved it and will give it to her again! The nightwood is a fantastic scent.