Woodland Magic
Regular price
Sale price
$24.50
Unit price
per
Sale
Sold out
9 oz soy candle
Hand-poured and intention-infused, the Brigid candle (formerly Imbolc) celebrates the first fire festival of the year and honors the goddess Brigid, whose associations with milk, grain, and lambs inspire its colors and fragrances. Top notes of sweet honey and milk blend into warm almond and rest atop the scents of aged wood and moss. The fragrances of milk, honey, and almond represent what we have set aside to sustain us through winter, while the aged wood evokes Imbolc's ritual fire and light notes of moss remind us of what is buried beneath the snow.
As the candle burns, the aroma evokes a specific kind of calm and quiet–a moment of stillness and peace that we experience in a warm place during the deep of winter: a light sleep in a dry hayloft as snow falls gently outside, a pair of hands around a warm mug as the crackling whispers of the fireplace burn on. This candle blends together the white and amber colors of snow, milk, sheep's wool, honey, and grain and encourages us to appreciate what we have stored for the winter as we anticipate the stirrings of Spring.
Historical and magical properties of the ingredients:

Honey: Sweetening, fertility, prosperity, ritual offering
Milk: cleansing, nurturing, prosperity, protection, strength Imbolc rituals
Almond: luck, love, prosperity, abundance
White agate: balance, release, harmony, healing
Goldenrod: luck, prosperity, love, grief healing, spell enhancement
About this candle:

Made with 100% soy wax from the US
Made with lead-free cotton wicks
Made with non-toxic fragrances
Contained in a reusable glass container
Made in a workshop now powered by solar energy!
Be sure to read these important instructions for candle care and safety.
View full details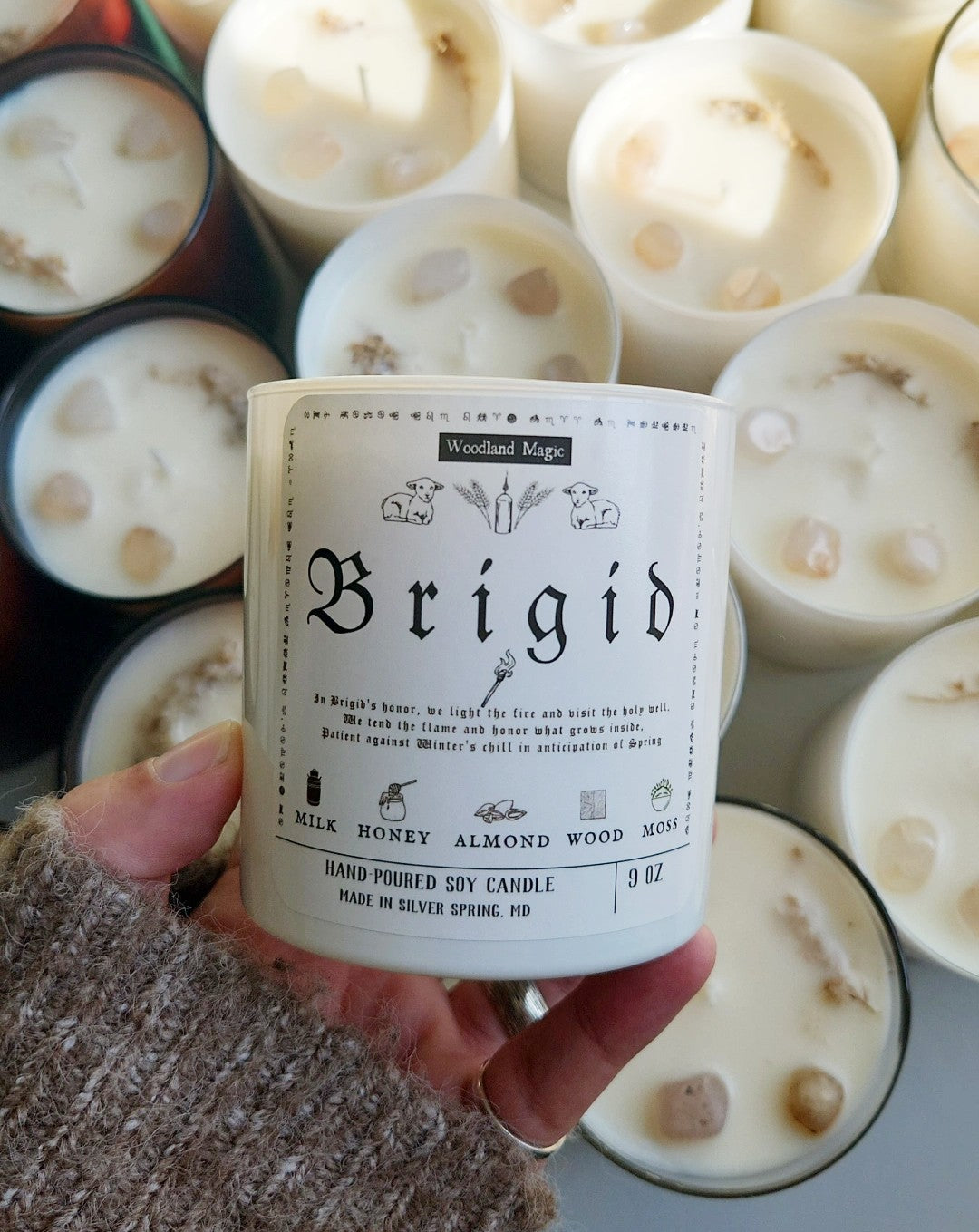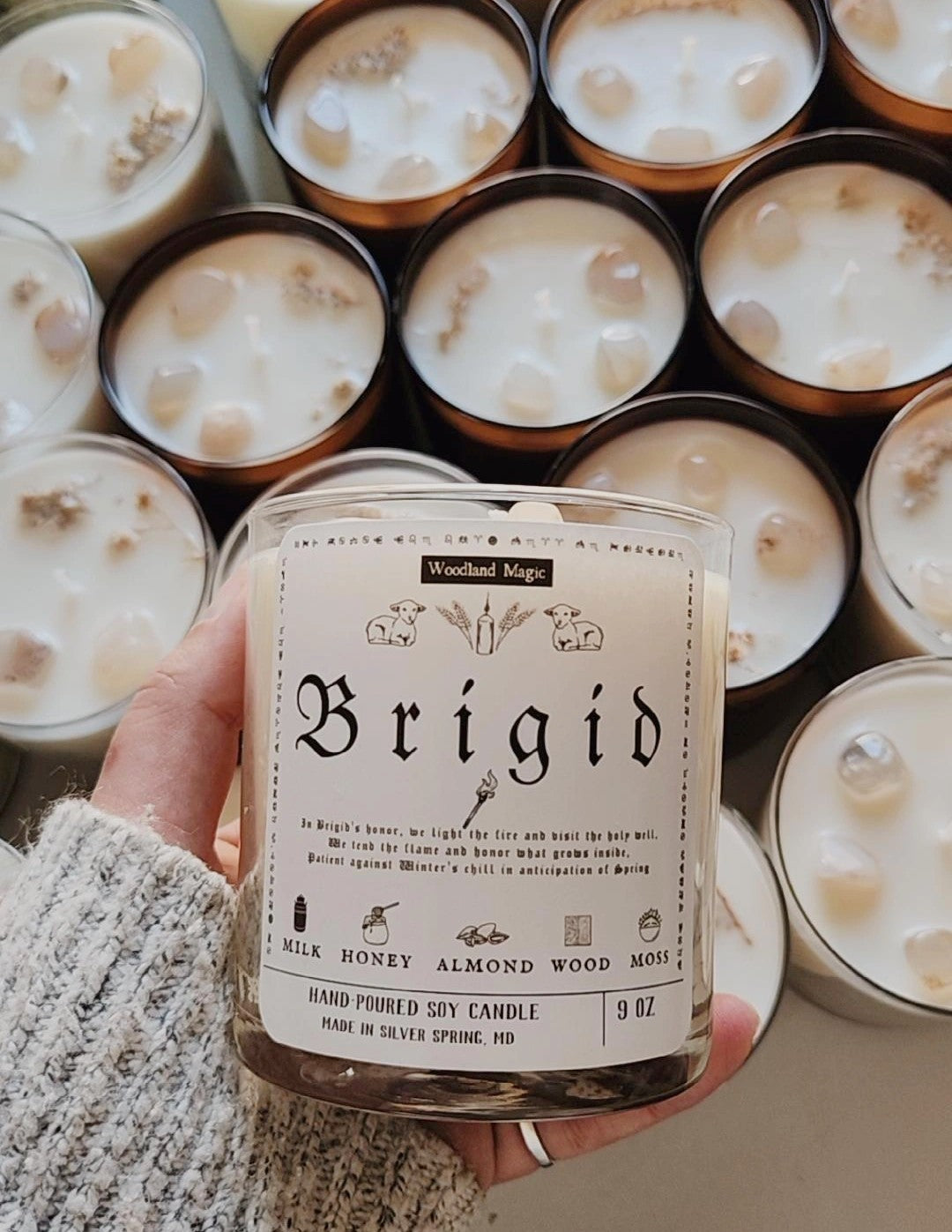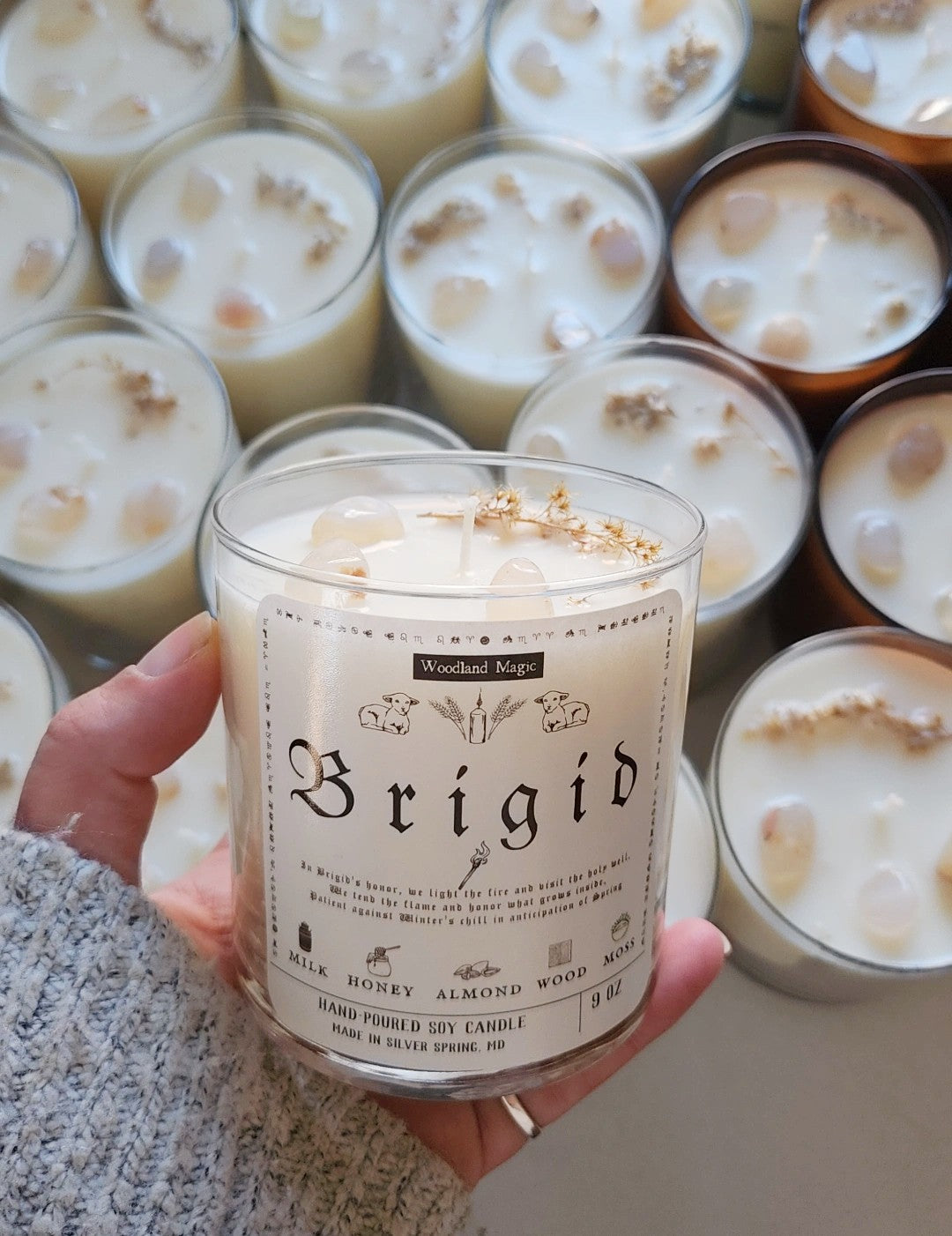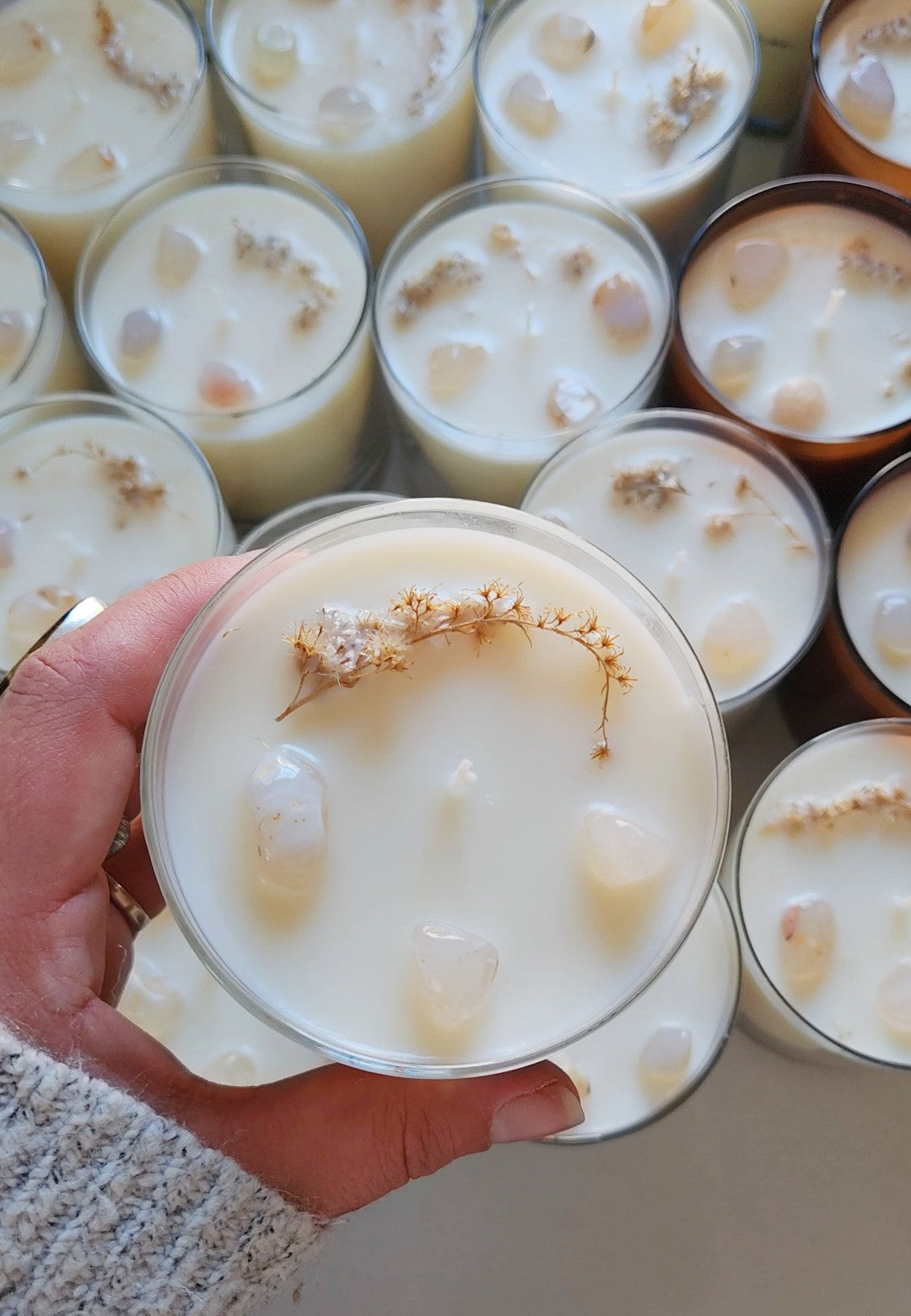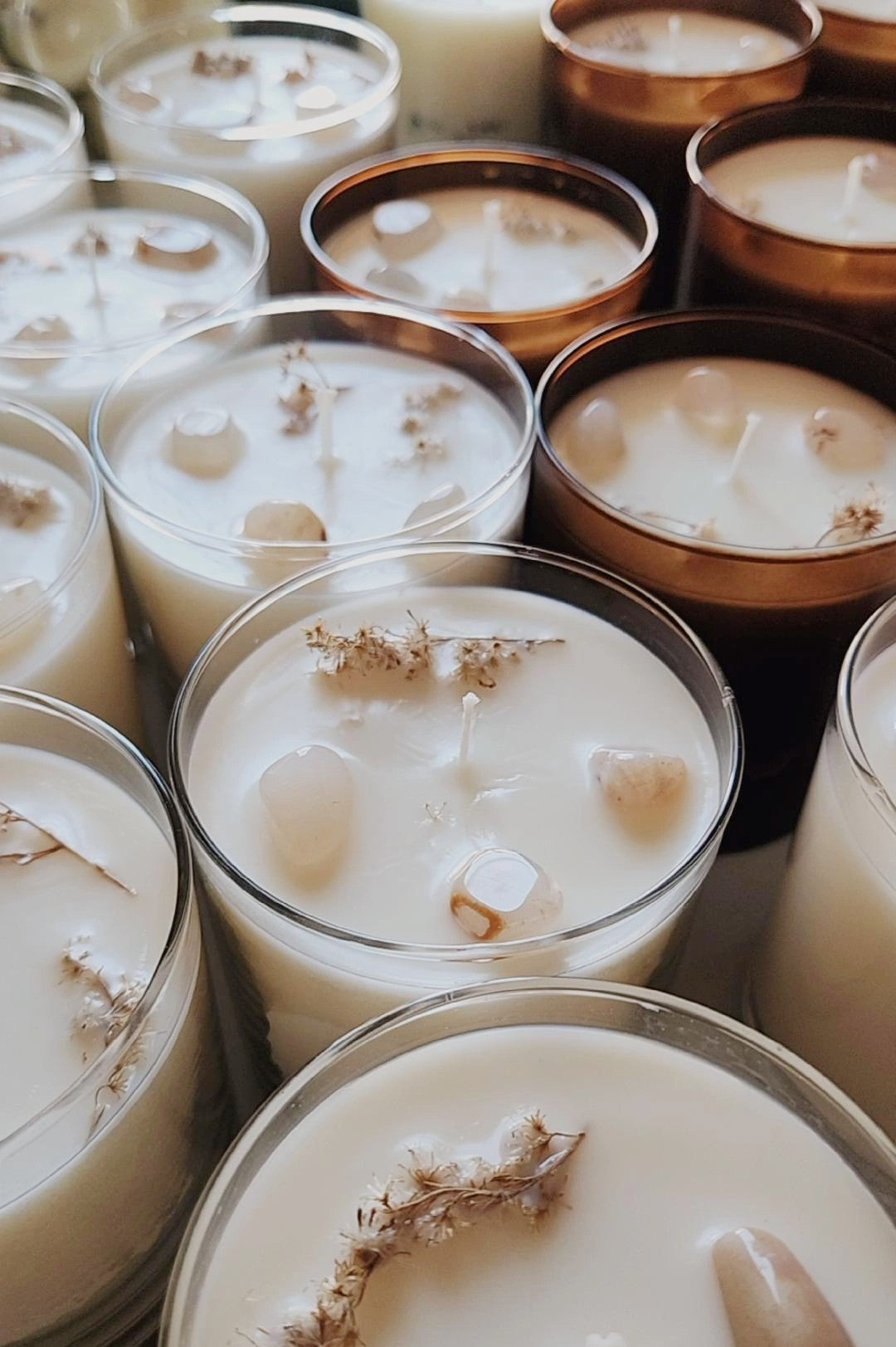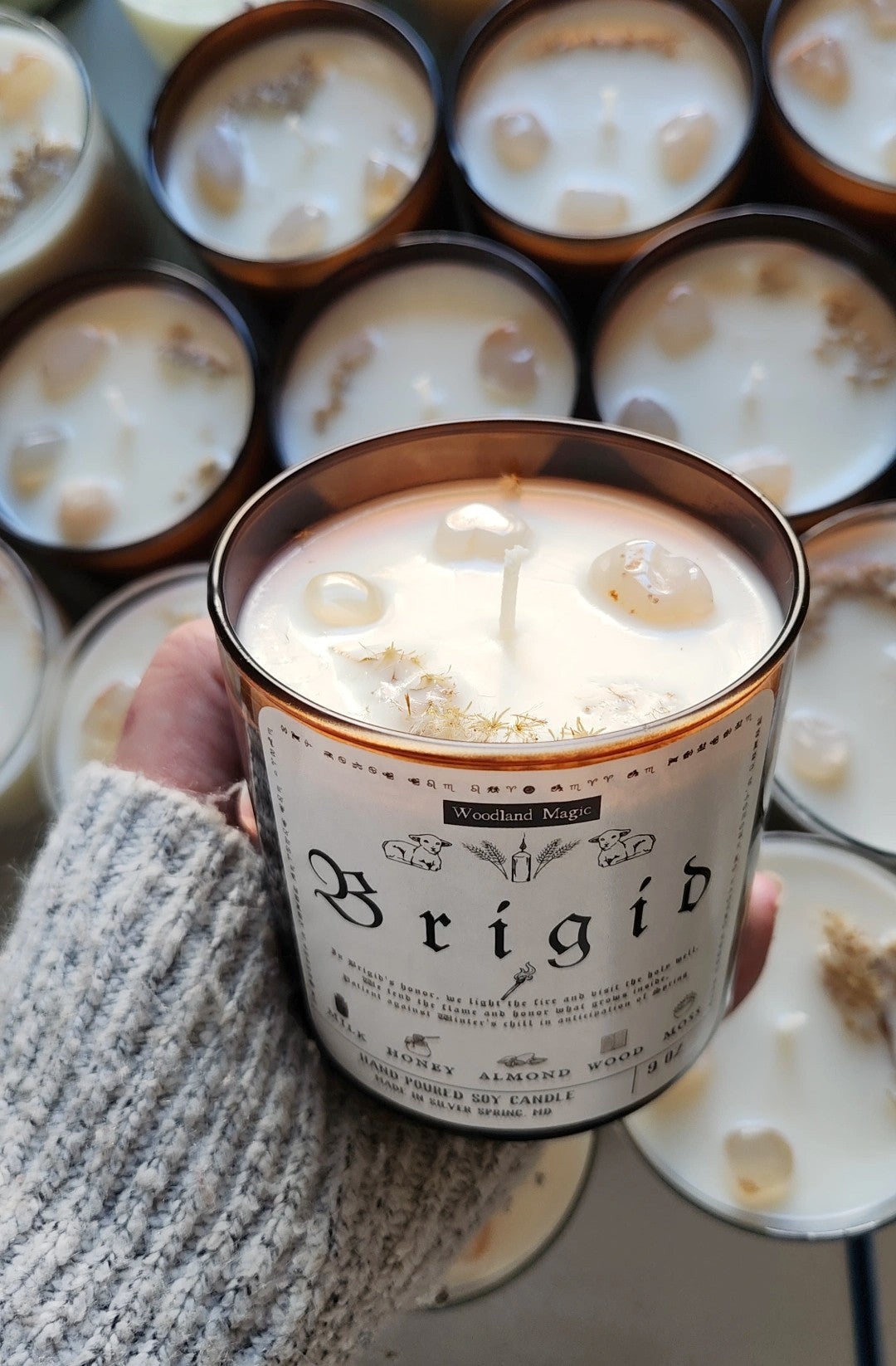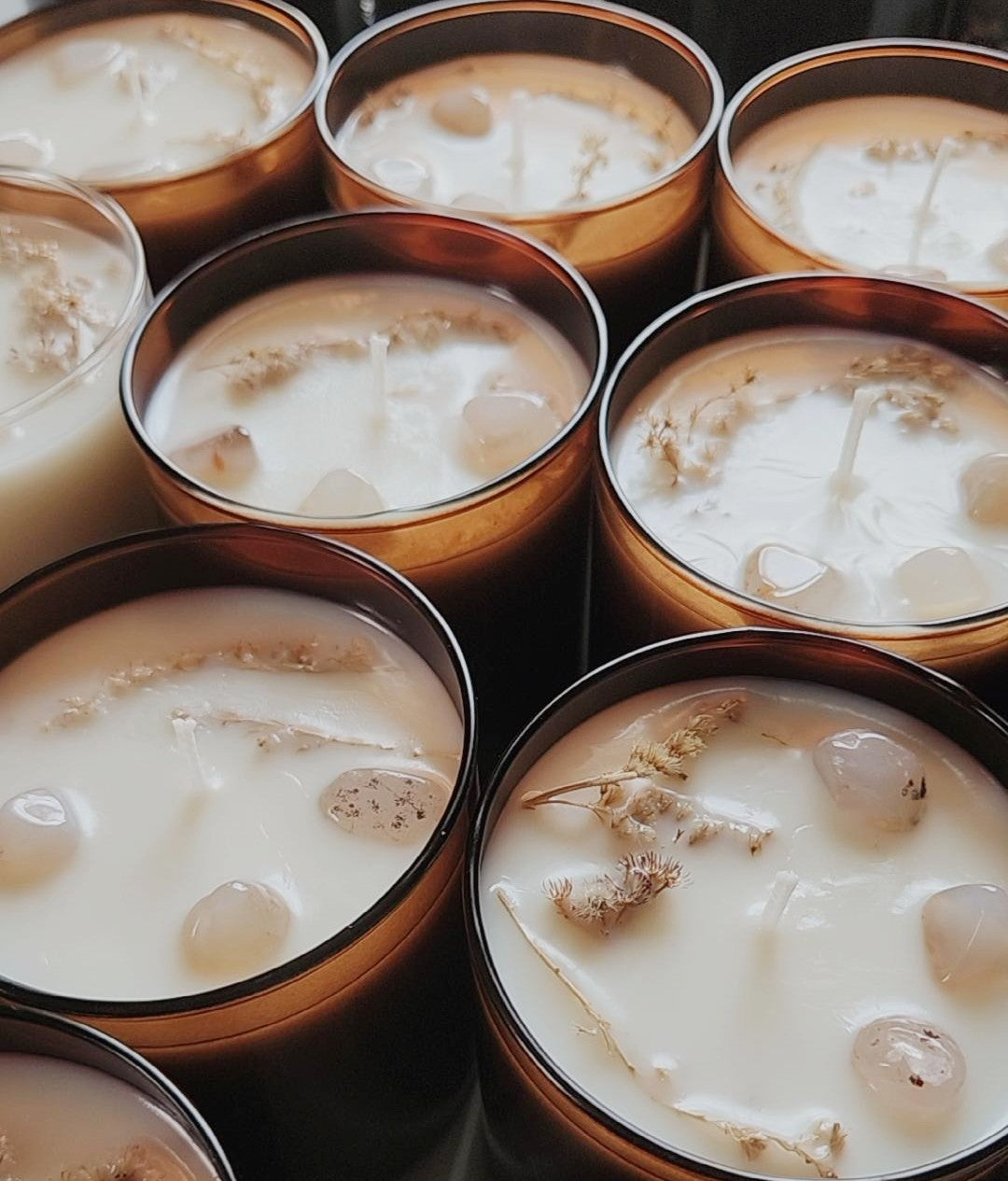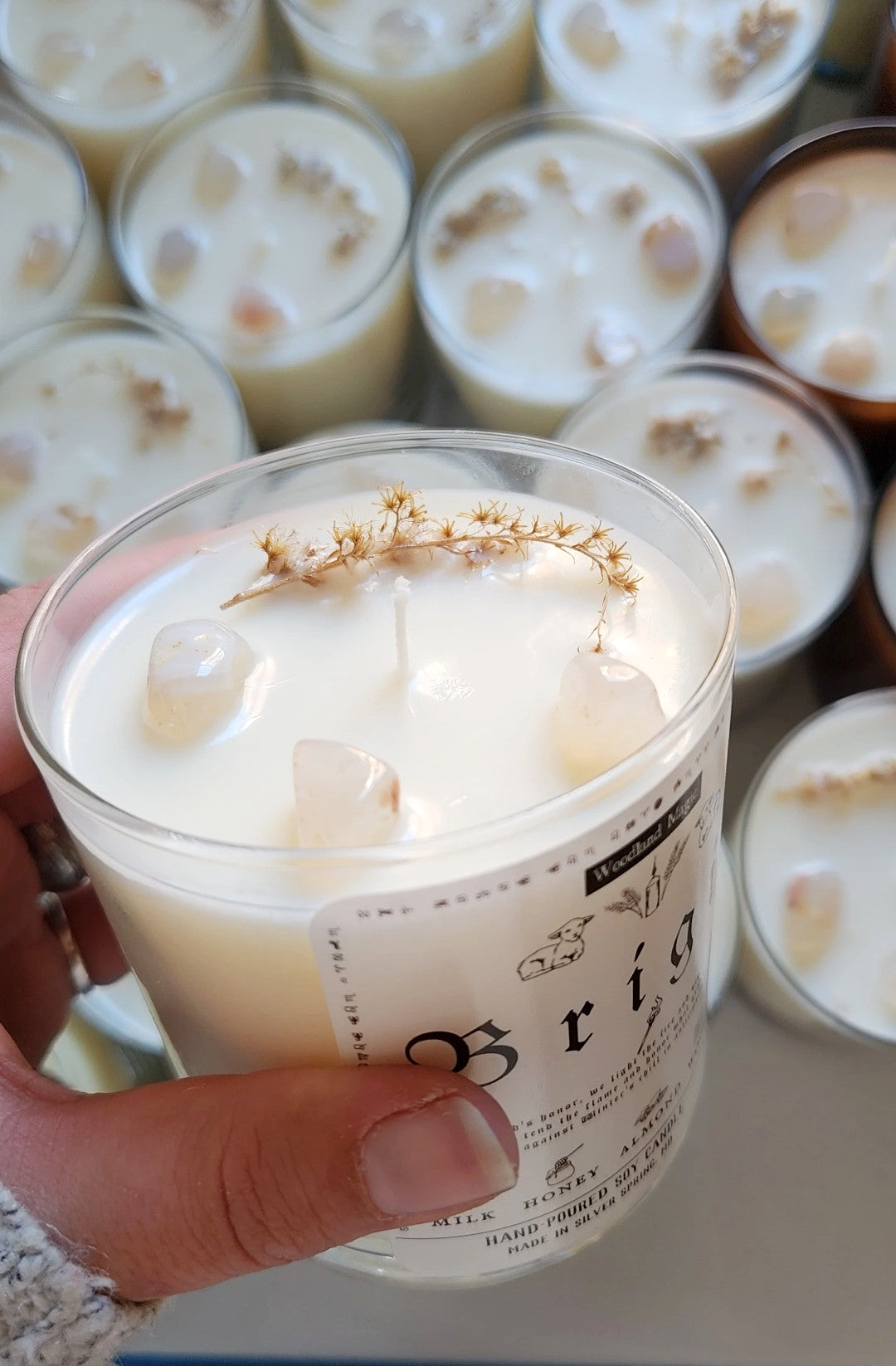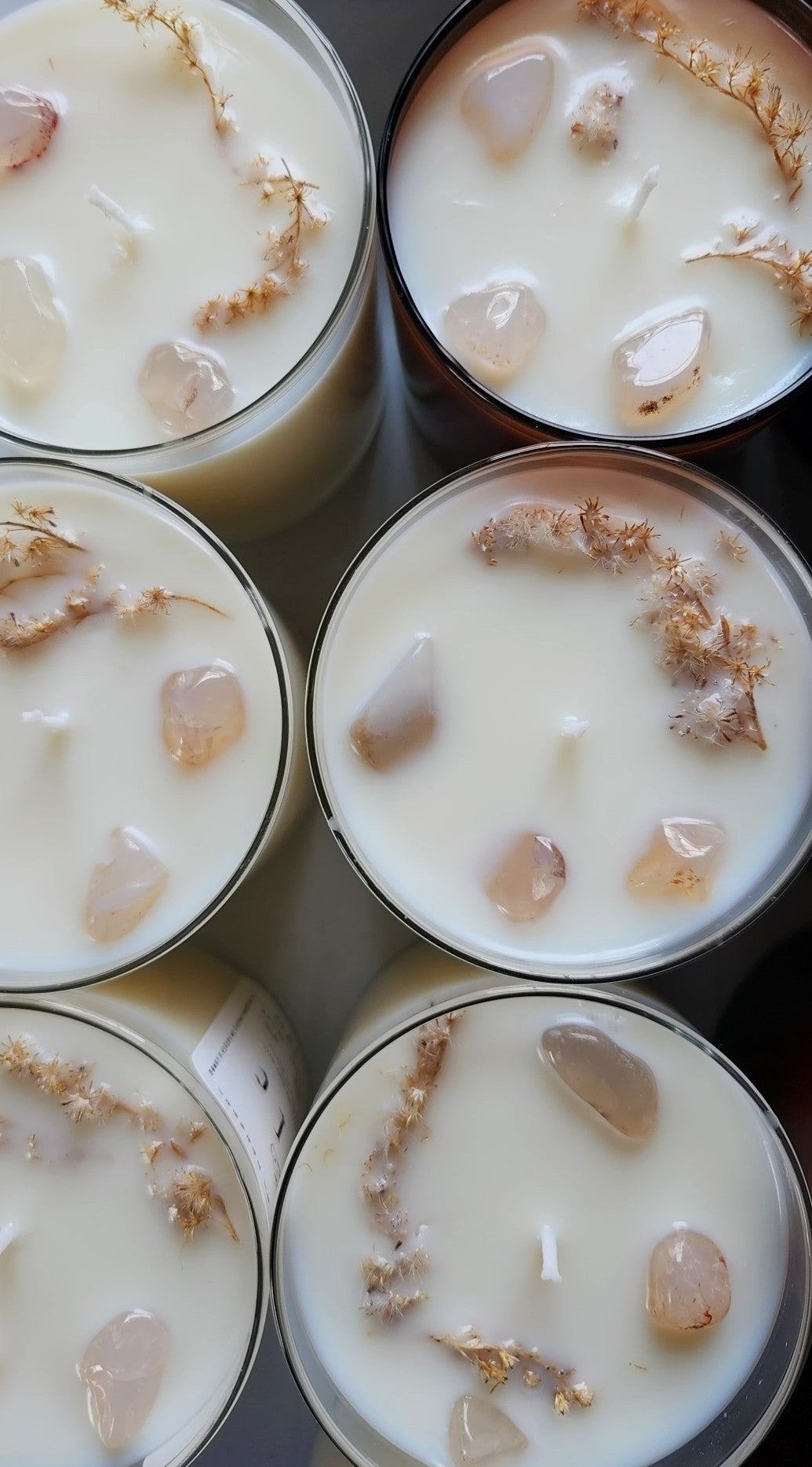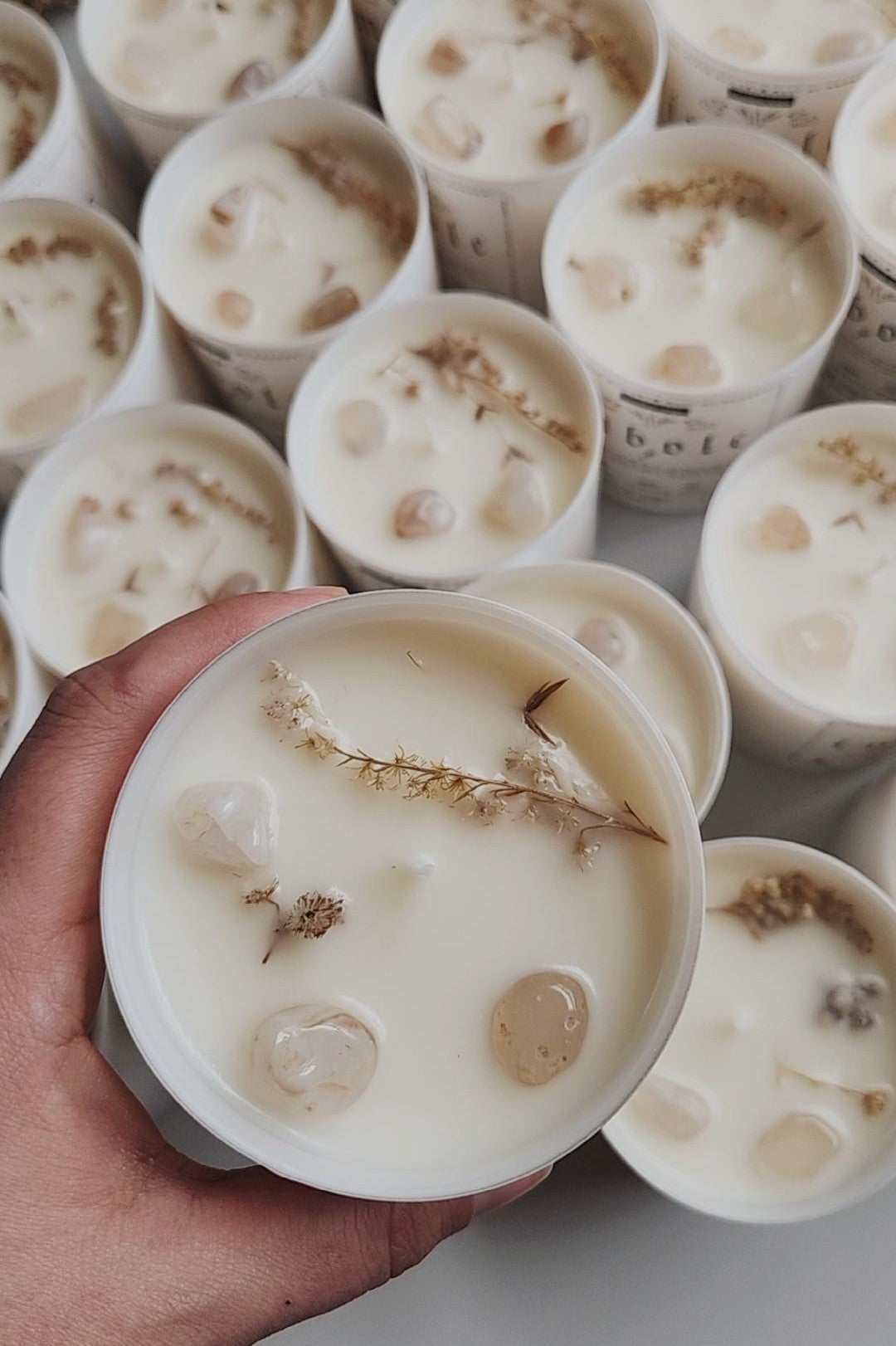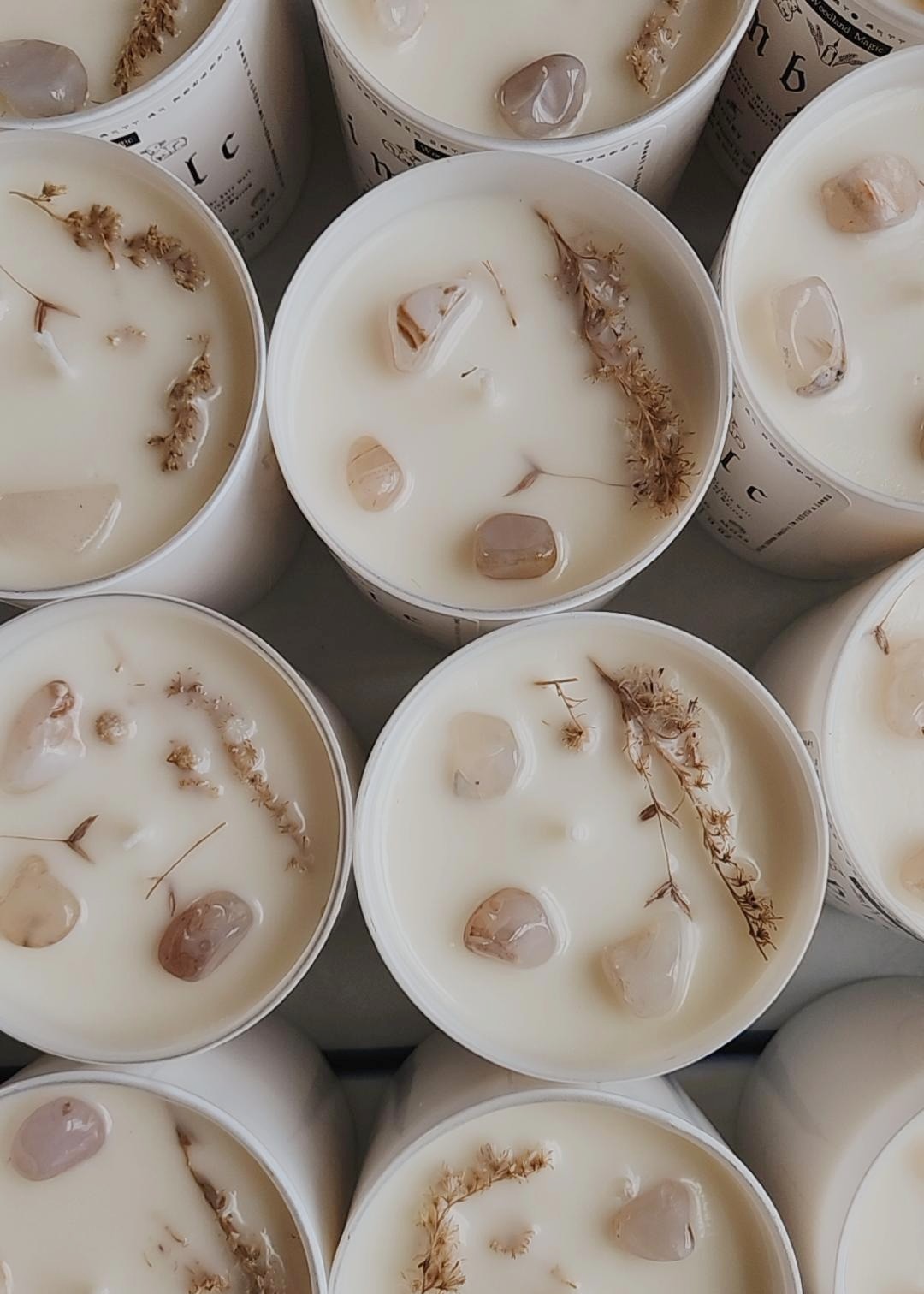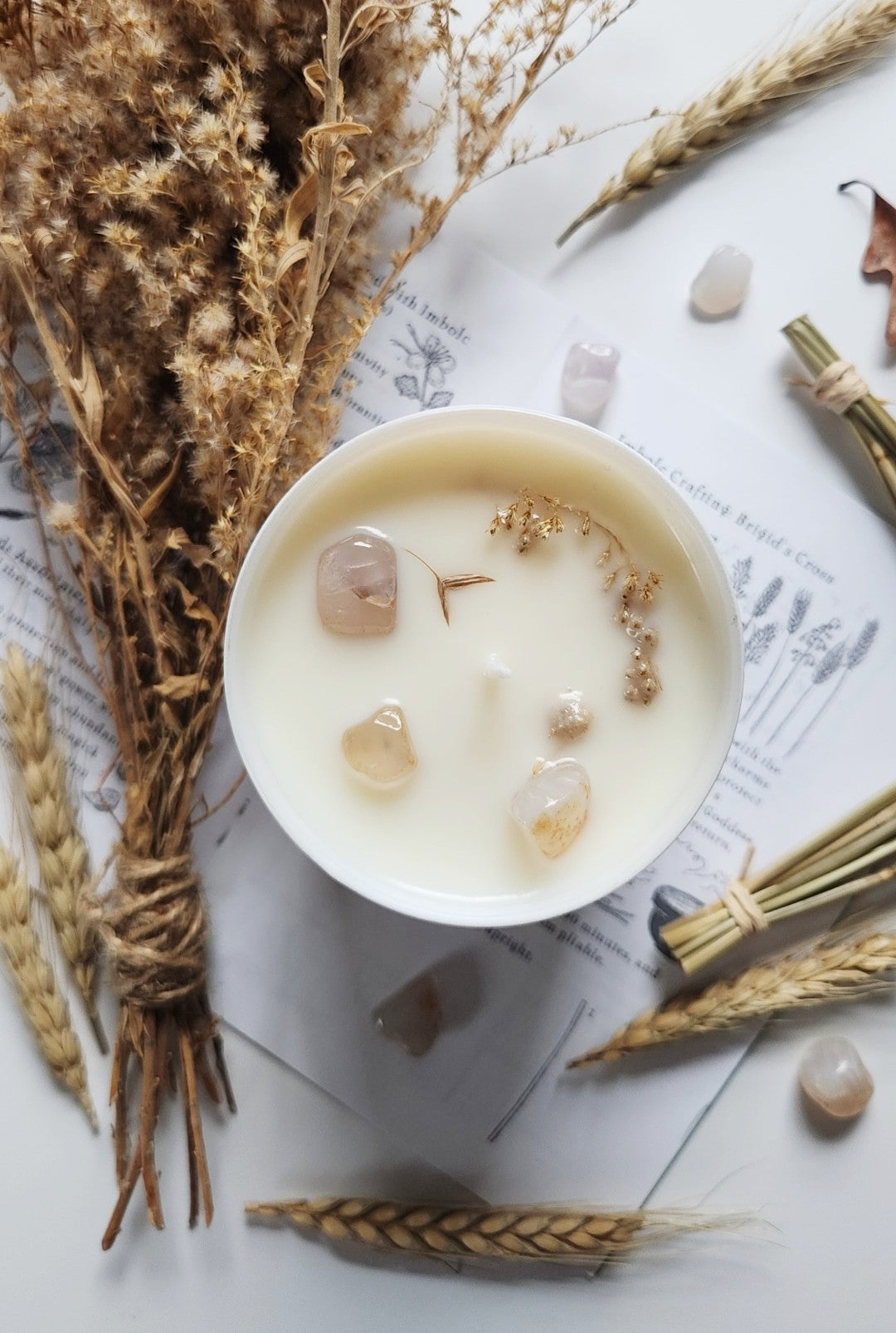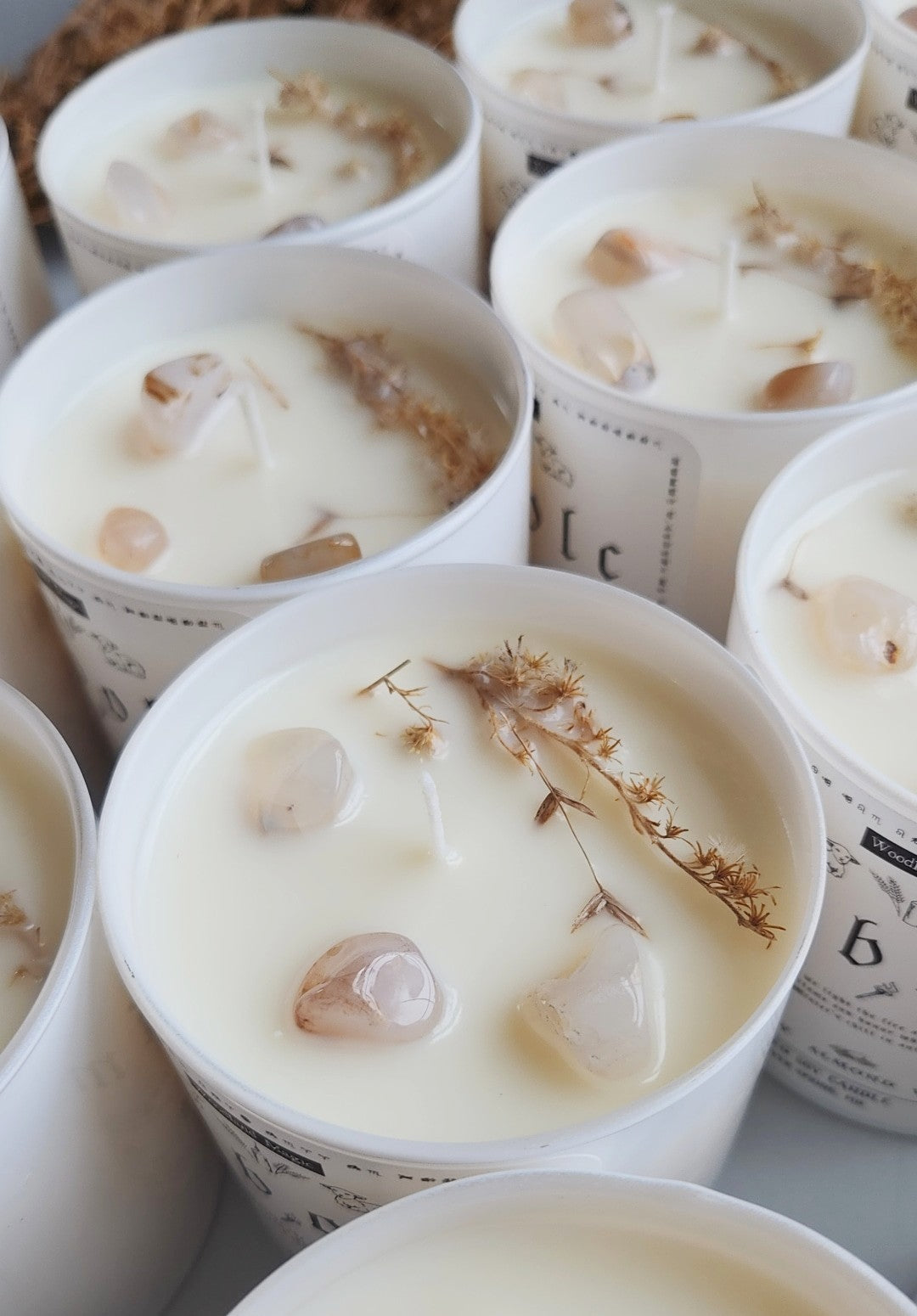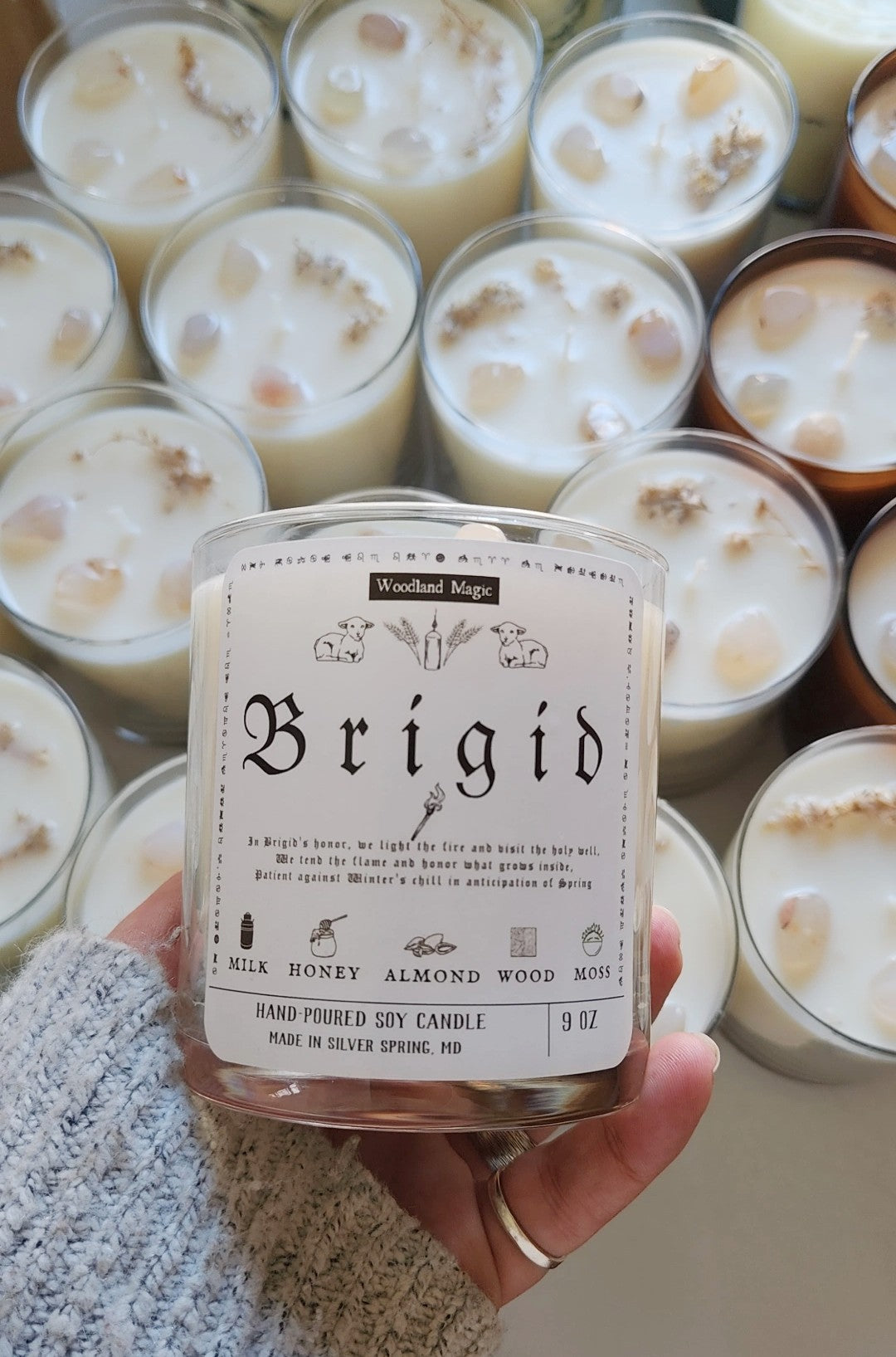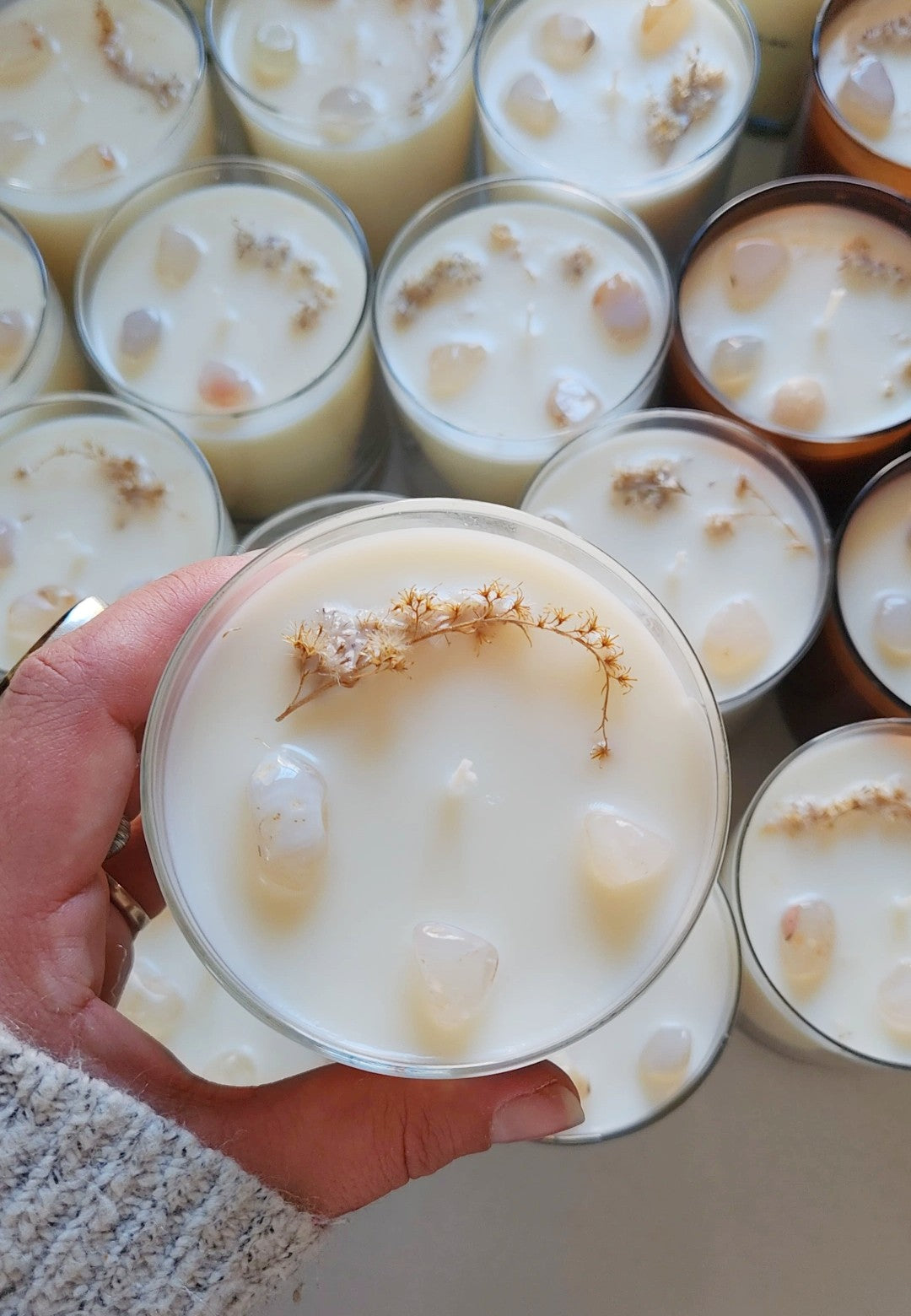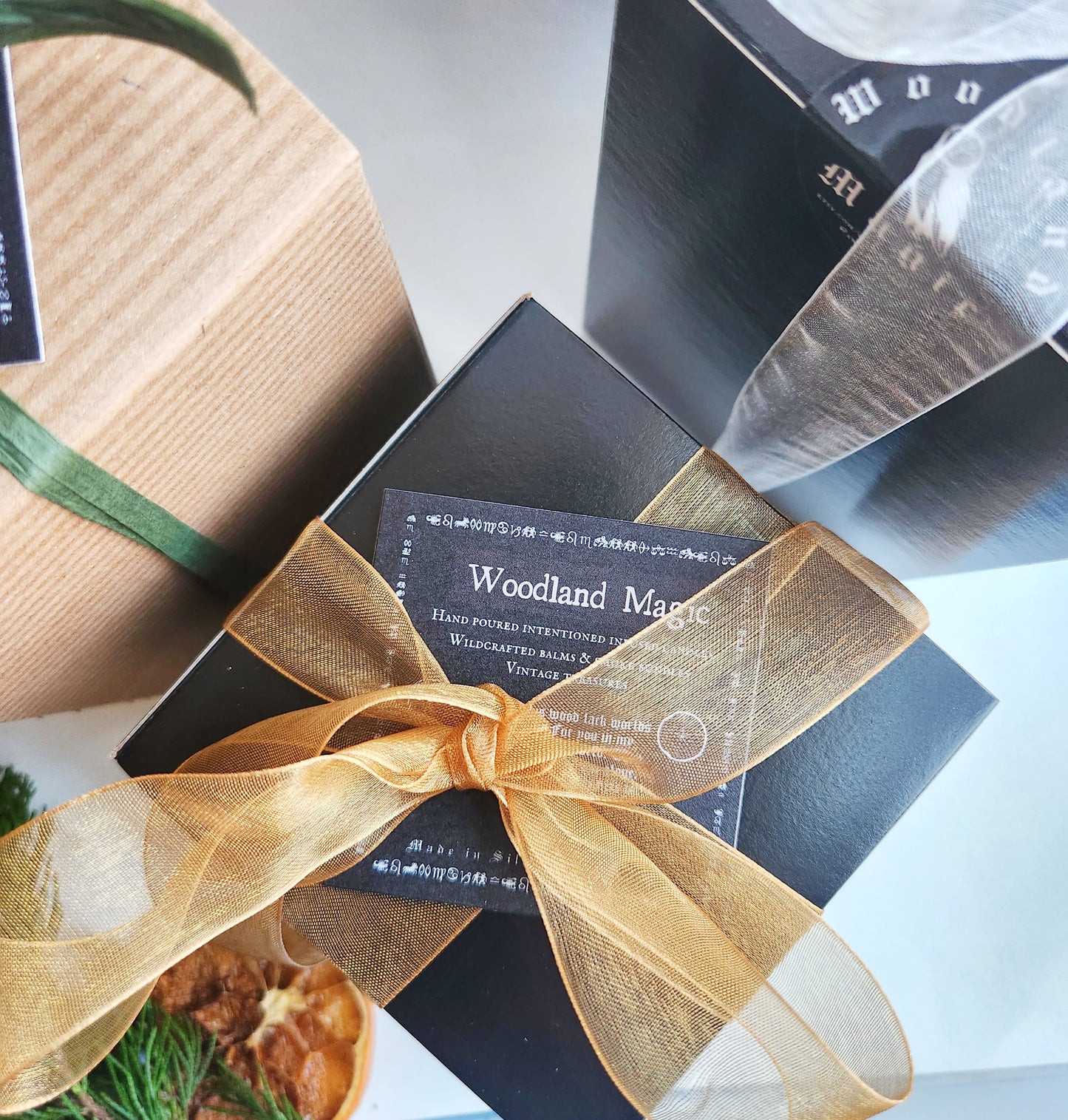 Just As Fantastic The Second Time
I bought this candle when it was first released as the Imbolc candle and immediately fell in love. I am very very happy that it's still being made and I plan on continuing to buy this candle for as long as possible. ❤️
Best Smelling Candle Ever
My first ever purchase and I bought this candle because I enjoyed the idea of having a candle to represent my ritual for Imbolc. It is gorgeous, and smells divine. I haven't lit it yet, and I'll be dearly sad when it's gone, but for now I open the lid and sniff it.