Woodland Magic
Regular price
Sale price
$24.50
Unit price
per
Sale
Sold out
9 oz soy candle
"Wouldst thou like to live deliciously?"
"Yes"

This candle conjures the now iconic moment between Thomasin and Black Phillip in The VVitch: Thomasin's face and hands, stained with dirt and scarlet, motes of hay and dust floating up through the air, Black Phillip with his inscrutable hircine gaze, the pressure of a long-awaited moment.

With deep, musky notes of oud, wood shavings, tonka bean, and hellfire, this candle evokes the intensely earthy, lusty, woodsy, and pungent scents of the barnyard by the dark forest and reminds us that living deliciously can sometimes mean rolling naked in the mud and hay.

These candles are hand poured in small batches and stirred into a deep black, echoing lucifer's physical form and the darkness of the forest that calls to Thomasin, and topped with a piece of tiger's eye, whose chatoyant quality mirrors the slit of a goat's eye, and whose silky luster speaks to the promises of delicious living.

Please note that this is a intensely earthy and musky scent. It takes its hircine inspiration seriously!
This 9 oz candle is hand-poured in small batches, with a burning time of 40+ hours.
About this candle:
Made with 100% soy wax from the US
Made with lead-free cotton wicks
Made with non-toxic fragrances
Contained in a reusable glass container
Made in a workshop now powered by solar energy!
View full details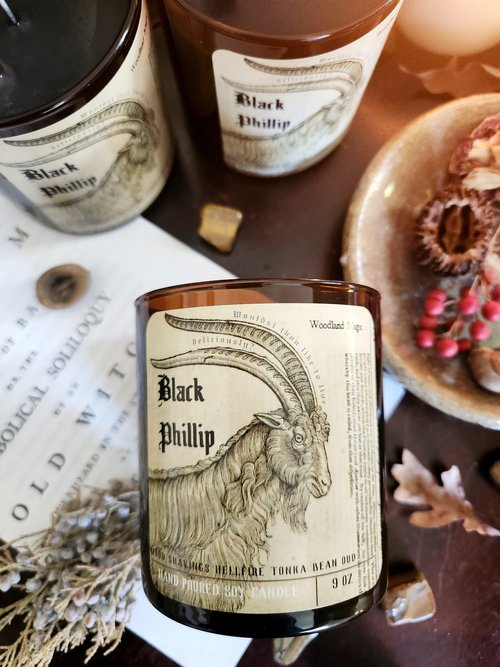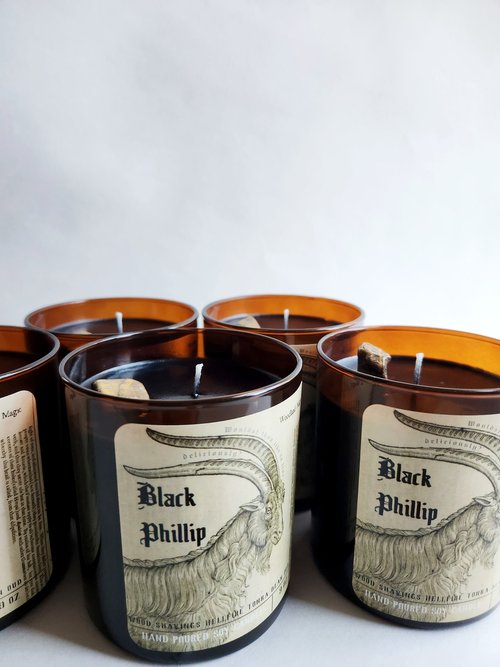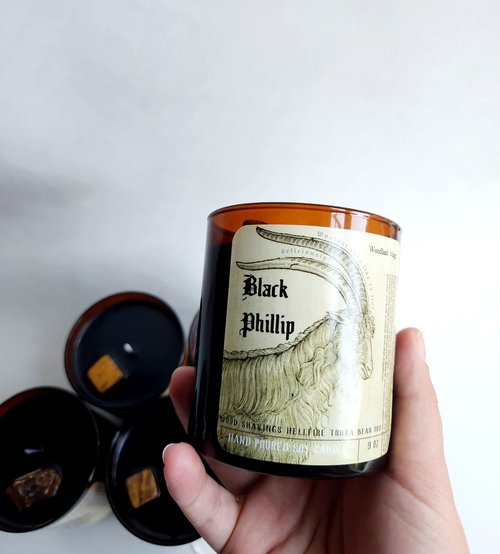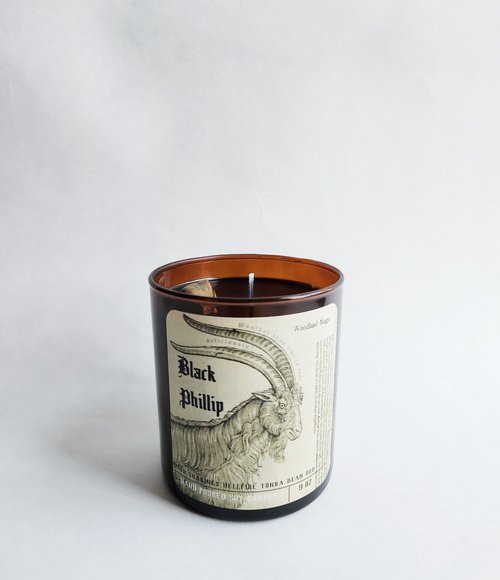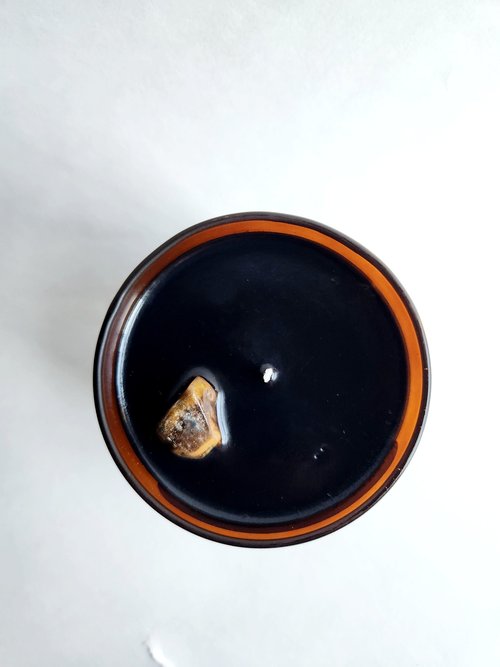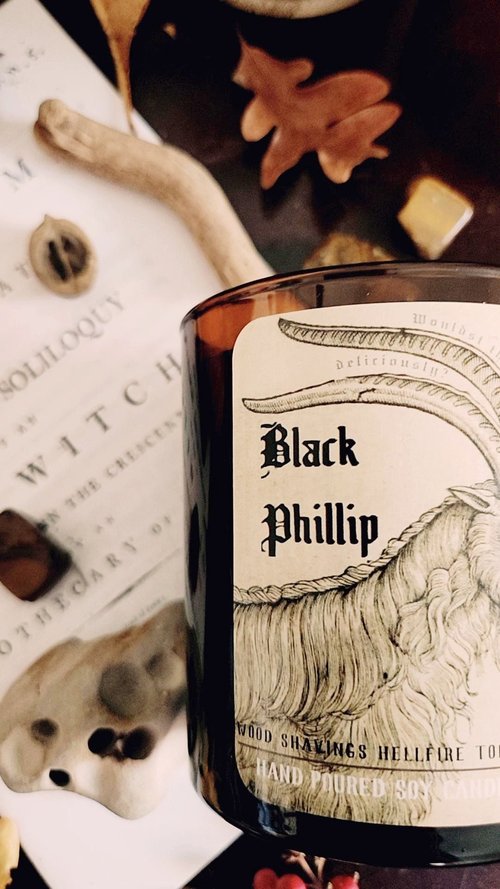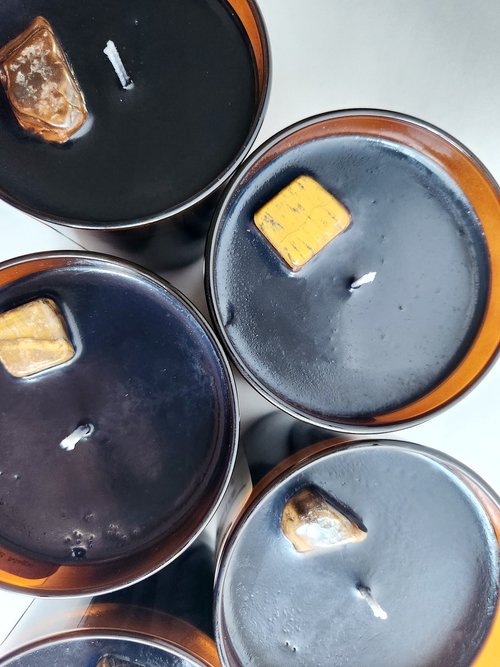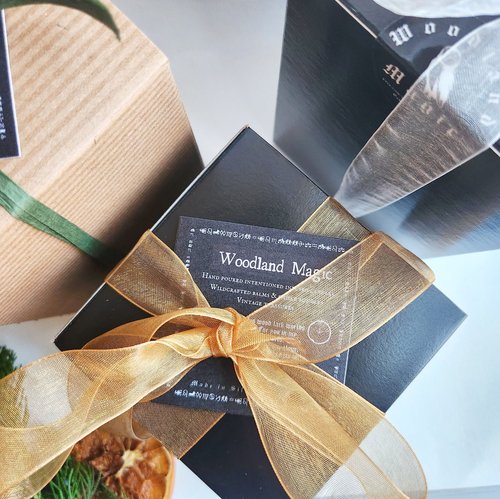 Such a beautiful candle and scent. The packaging was also fantastic.
Really thoughtfully made, and this made for a great Christmas present
My mother loved this, and thought that the wrapping paper was very cute.
Beautiful gift and shipped quickly! Very safe and protected packaging, and the piece arrived intact and so cute!
What a wonderful gift this will make! I wish I got to take a picture! The wrapping paper is beautiful!